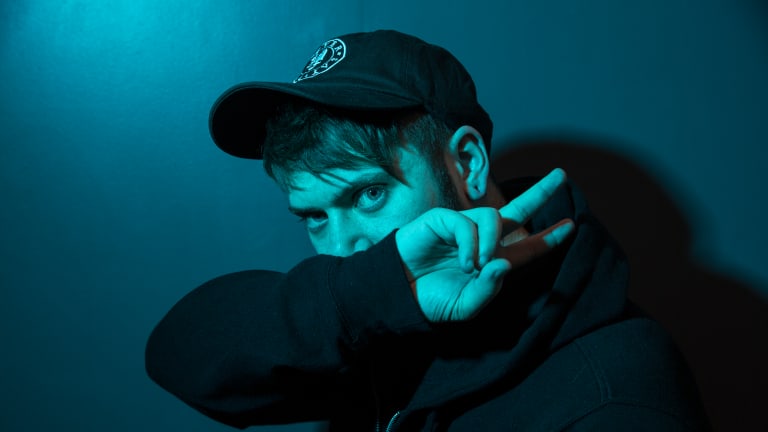 MUST DIE!'s "MISERY SYSTEM" Invokes the Opposite Emotion with Mind-Melting Sound Design
Prepare as MUST DIE! ignites the misery system.
MUST DIE!'s on a roll this year. Having released a sinister, chaotic track dubbed "Chaos" back in May, the dubstep producer loads the fiery bass cannon once again for "MISERY SYSTEM." 
This relentless track is the producer's third of the year. The mind-melting track opens with a chorus-y and slightly detuned sawtooth note that parses around your head like a honey bee. MUST DIE! comes in out of left field with a build-up of trap sounds and percussion that unleash into a drop that could knock anyone flatter than a warm beer. The energetic vocals come through asking if you're ready which, if you're not, then you'll be hit like a punch from a boxer. The drop's screaming synths and hellish squelches pierce through like a hypodermic needle. 
MUST DIE!'s cover art recently is a bit on the dark, anime side. His previous covers were more hypnotic and futuristic, and his production style is very congruent as well. His previous releases from this year, "Chaos" and "Epiphany Rush," released on Never Say Die Records, all include similar sounds. Warping arpeggiating sawtooths, screeching synths in the drops, and quick build-ups run chaotically throughout each track. 
"MISERY SYSTEM" drives MUST DIE!'s bass post further into the ground and bass scene. As you watch and listen, kick back and allow for MUST DIE! to continue melting your brain with his unabating productions. 
FOLLOW MUST DIE!:
Facebook: facebook.com/MUSTDIEmusic
Instagram: instagram.com/mustdiemusic
Twitter: twitter.com/mustdiemusic
Soundcloud: soundcloud.com/mustdiemusic