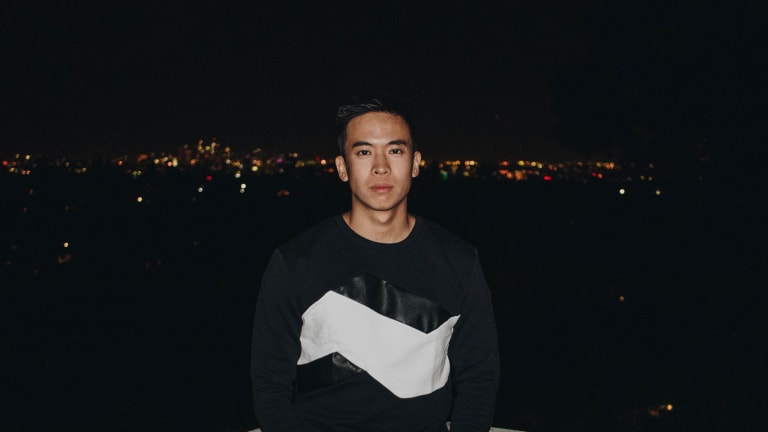 nøll Pairs Evocative Vocals with Richly Textured Synths on CloudKid Debut "Try To Pretend"
Texas-born producer nøll explores the human condition through captivating musical storytelling on new CloudKid release "Try To Pretend."
Known for his distinctive fusion of catchy, out-of-this-world sound design and emotional, captivating toplines, Texas-born producer nøll (real name Alvin Chen) endeavors to portray through his productions the stark contrast between man and machine. Chen's signature sound - consisting of evocative vocals, lush atmospheres, and technical, highly textured synths - is very much in line with his own professed focus on the artistic journey, rather than any particular end.
Releasing music under the alias nøll since 2017, Chen has already put out over a dozen releases on EDM labels such as COED RECS, Steve Void's highly respected Strange Fruits imprint, and most recently, leading YouTube tastemaker turned-record label, CloudKid.
Chen's debut CloudKid release, the mesmerizing electronic ballad "Try To Pretend," beautifully encapsulates the expressive and consistently unexpected stylistic twists on which nøll has built his reputation. A euphoric journey through the depths of the human condition, "Try To Pretend" explores the reasons behind an individual's need to keep up appearances and hide their vulnerability from the outside world.
As nøll explains:
"The song is about the very real mental struggles that everyone goes through in their life. Sometimes life throws a curveball, and you find yourself isolated from your support system, friends, and family. When that happens, we put up an appearance that everything is fine, but in reality we are faced with our greatest enemy; the destructiveness of our own ego. That internal dialogue is often a loop that we can't break out of. No one's ever going to tell you no. No one's ever going to say it's over. No one's ever going to tell you when it's time to let go. "Try to Pretend" exposes this farce that is all too common in our modern image-driven society."
nøll's emotive and often psychoanalytical approach to music is both admirable and ambitious. Each song is meticulously crafted to communicate not just an idea or an emotion, but a profoundly immersive story that you can easily become lost in. "Try To Pretend" is just such a tale, and we can't wait to explore its hidden depths.
Stream or Download "Try To Pretend" today.
FOLLOW NØLL:
Facebook: facebook.com/nollmusic
Twitter: twitter.com/nollmusic
Instagram: instagram.com/nollmusic
SoundCloud: soundcloud.com/nollmusic
FOLLOW CLOUDKID:
Facebook: facebook.com/cldkid
Twitter: twitter.com/CloudKidMusic
Instagram: instagram.com/cloudkid
YouTube: youtube.com/cldkid
SoundCloud: soundcloud.com/cloudkid