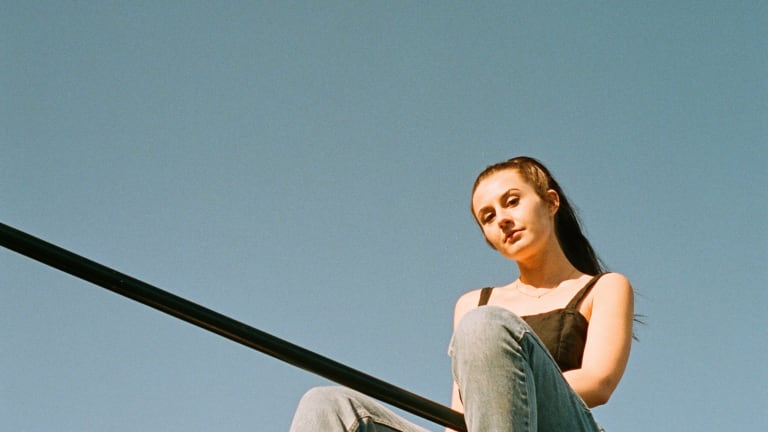 Naliya and Daniel Allan Deliver "Pages"
The perfect sultry electro-pop track to kick start summer.
Naliya (real name Natalie Salomon) is the up-and-coming Canadian artist and producer with a unique sound that blends together electronic, pop and urban elements. For "Pages," she teamed up with Louisville-based producer Daniel Allan. It's the perfect single to cry-dance your heart out to. 
"Pages" is an honest and upfront song, with lyrics exploring the common and relatable reality of coming to terms with the fact that you may not belong with a certain someone. Salomon's crystal clear vocals are blended seamlessly with the intricate instrumental. The verses are moody and typical to her style with wavy bass sounds and intricate percussion and effects. 
Allan's production skills are evident throughout the entire track, but the drop in particular shines strong. The pulsing instrumental is decorated by a simple and repetitive vocal hook that's bound to get stuck in your head.
Salomon first came under our radar last year with her catchy single "OH MY!." Since then, she's racked up over two million plays on the hit single "Sunday Love" featuring Valntn, and delivered numerous soulful pop tracks.
"Pages" marks the second release under Daniel Allan's project, a timely and impressive follow up to his single "Carry On." released last Friday. 
FOLLOW NALIYA:
Facebook: facebook.com/ohnonaliya
Twitter: twitter.com/ohnonaliya
Instagram: instagram.com/ohnonaliya
Soundcloud: soundcloud.com/ohnonaliya
FOLLOW DANIEL ALLAN:
Instagram: instagram.com/danielallanmusic/
Soundcloud: soundcloud.com/danielallantunes