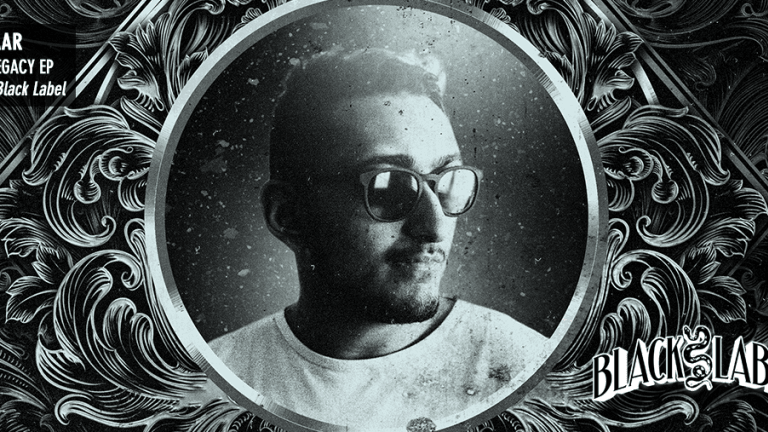 NAZAAR's The Legacy EP is a Hard-Hitting Dubstep Dream
Released through Never Say Die: Black Label, this 19-year-old's debut EP is not one to miss.
Producer and DJ NAZAAR, known by friends and family as Farhan Zahir, currently resides in El Paso, Texas. His current project was created roughly two years ago, with the name taken from the Urdu word for "evil eye."
Zahir's extremely unique sound is formulated by combining Arab melodies with intricate rhythms and heavy, gritty bass. Since releasing "Full Speed" in 2017 and "A Dance With Death" in 2018, he's caught the attention of various influential producers including Alison Wonderland, The Chainsmokers, and Excision. In fact, Excision has been giving NAZAAR a lot of publicity on his recent Apex Tour by including his music in his sets.
On April 12th, NAZAAR kept the ball rolling by releasing his debut EP titled The Legacy EP. Featuring a total of five tracks combining dubstep, riddim, and trap, this EP was released via Never Say Die: Black Label. Each track is highlighted with Arab and Pakistani elements which typically make an appearance in the intro. This is especially seen in the track "Whiplash", which already has over twenty-two thousand streams on SoundCloud since its release.
With intense buildups, each track has a massive, energetic drop. Zahir combines essential dubstep grime and bass with occasional lyrics and unexpected sound samples to keep listeners on their toes.
NAZAAR also carries this high energy with him onstage during live sets where his stage presence is off the charts. His performances don't slow down at all, allowing the audience to headbang and show their bass faces for the entirety of his set.
Currently, NAZAAR only has one upcoming set scheduled for May 10th in Austin, Texas. Keep an eye on his official Facebook page for additional dates, but for now, stream The Legacy EP below.
FOLLOW NAZAAR:
Facebook: facebook.com/NAZAARmusic/
Twitter: twitter.com/nazaarmusic
Instagram: instagram.com/nazaarmusic/
Soundcloud: soundcloud.com/nazaarmusic