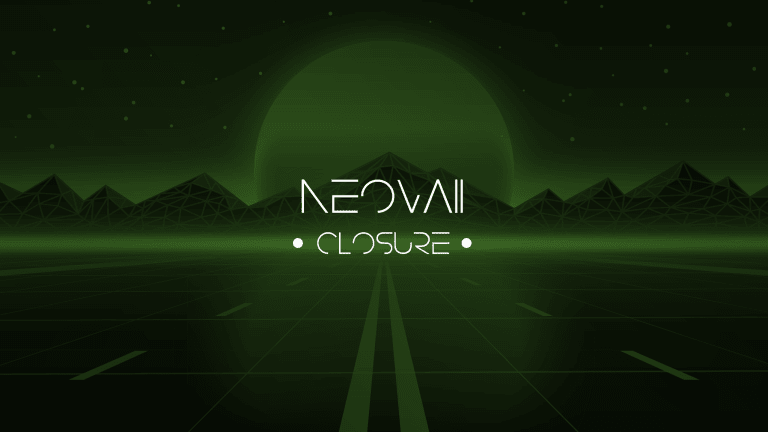 Neovaii Releases Fourth Album, Closure
From "Take it Back" to "Heart Shaped Box" this album brings a sound that everyone can enjoy.
Johnny Atar, better known as Neovaii, started his music career experimenting with genres spanning from alternative rock to pop before finding his calling in electronic music. Now on his fourth album, inspiration flows from all aspects of his life to create the sound of Neovaii. Closure brings a sound that every sort of music listener can enjoy.
Starting the album strong, "Take it Back" brings fierce lyrics carried by a high-energy, pop-infused melody. The vocals build into a nice, bouncy electronic drop. The mood of the album changes with the track "I Remember" for a more sentimental vibe. Filled with bright vocal chops, soft bells, and lush vocals this track slows down the mood of the album to draw listeners into the story being told. Included on the album is also an epic cover of the Nirvana classic "Heart Shaped Box".
Neovaii has gone from being a founding member of projects such as Klaypex and Veorra to his first solo endeavor. His work with these groups has been featured on the Billboard Heatseekers charts, Next Big Sound charts, and others. Since launching the Neovaii project in 2016, he has gone on to accrue millions of streams and four albums in little to no time. With previous collaborations including artists such as Aero Chord, Ship Wrek, and Arman Cekin among others, Neovaii has received over 300 million streams throughout his lifetime.
Closure is available now on all streaming platforms. Neovaii started releasing albums in 2016 with In Time and this new album is set to be the biggest and most ambitious release of his solo career yet.
Follow Neovaii
Facebook: facebook.com/neovaii
Instagram: instagram.com/neovaii
Twitter: twitter.com/neovaii
SoundCloud: soundcloud.com/neovaii