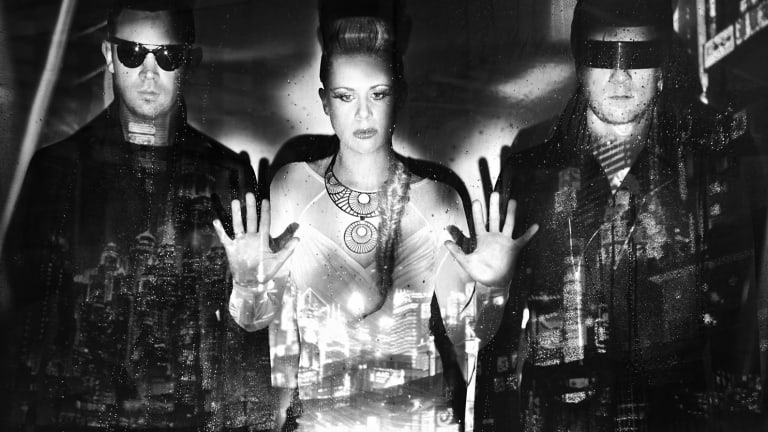 NERO Share First Song in 2 Years Ahead of Twitch Star Ninja's Compilation
NERO joins the list of collaborators who have contributed to Ninjawerks.
When Tyler "Ninja" Blevins announced he would partner with Astralwerks on a "soundtrack to gaming" in October, few could have guessed the album would feature artists as big as Alesso, Tycho and 3LAU. Now, the Twitch celebrity has revealed another song off Ninjawerks contributed by none other than NERO.
At that, "Lullaby" marks NERO's first new song in two years. Its melancholic melodies follow a lower tempo than what fans might expect from the British trio. Interestingly enough, even 3LAU's contribution to Ninjawerks incorporated more dissonant sound design elements than can be heard in "Lullaby."
NERO, consisting of Dan Stephens, Joe Ray and Alana Watson, debuted with a 2011 album titled Welcome Reality. After dubstep's surge in popularity from 2010-2012 died down, they came to favor a more diverse sound - as can be heard in their 2015 effort, Between II Worlds.
Blevins has also revealed that a collaboration with Kaskade will be included on Ninjawerks.
Follow NERO:
Facebook: https://www.facebook.com/nero/
Twitter: https://twitter.com/NeroUK
Instagram: https://www.instagram.com/nero/
SoundCloud: https://soundcloud.com/nero
FOLLOW NINJA:
Facebook: https://www.facebook.com/NinjaTB/
Twitter: https://twitter.com/Ninja
Instagram: https://www.instagram.com/ninja/
FOLLOW ASTRALWERKS RECORDS:
Facebook: https://www.facebook.com/astralwerks/
Twitter: https://twitter.com/Astralwerks
Instagram: https://www.instagram.com/astralwerksrecords/
SoundCloud: https://soundcloud.com/astralwerks