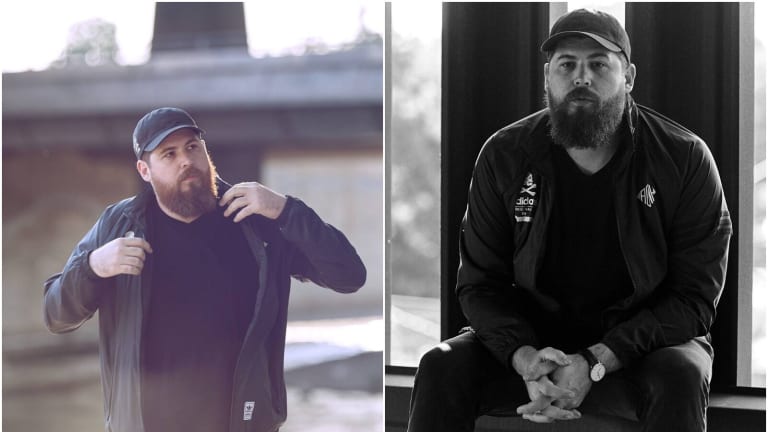 Nexy Delivers Unexpected Electronic-Pop Cut, "On My Mind" ft. PROP
Known for his dark and heavy sound design, Nexy returns to releasing music with a change of heart.
Initially making an impression on the bass community with his dark midtempo track, "Demons," Nexy (real name Andreas Pierson) makes a long-awaited return to releasing music, this time with a major shift in tone. His new single "On My Mind" feat. PROP, coming by way of CloudKid, takes a 180 from his former reputation showing off his more bright and melodic side. 
It's been over a full year since fans last heard a release from Pierson. The Oakland-based producer had a huge debut with his track "Demons," later following it up shortly with "Dark Thoughts." Now making a return to producing, Pierson says he outgrew his initial dark and heavy sound. "On My Mind" marks the start of what he calls "N2.0." 
Ultimately keeping the essence of what rose him to popularity, fans can still expect the high level of attention to detail and impeccable production style in "On My Mind." The most apparent change, besides genre, is the message being delivered behind it.
"At first listen, you might think it's about love, or chasing a girl. But it's not. 'On My Mind' is a story about what all creative people go through," Pierson explained. "It's about pressures from school, work, peers, or parents that make you feel like you're not an artist. It's about growing up and seeing artists in the world, and being taught that you're not one of them, or thinking you're not good enough." 
This tonal change is a major shift from his Spotify bio that still reads, "I just wanna make music that gives girls courage to kiss each other at house parties." Now embracing the idea of change, Pierson's message of self-belief and his "can-do" attitude is more apparent than ever.
"You've got all these doubts in your mind. But deep down, you know you're talented. We all go through it. You are good enough."
Stream or download Nexy's "On My Mind" featuring PROP, out now on CloudKid. 
FOLLOW NEXY:
Facebook: facebook.com/nexydre
Twitter: twitter.com/nexydre
Instagram: instagram.com/nexydre
SoundCloud: soundcloud.com/nexydre
FOLLOW CLOUDKID:
Facebook: facebook.com/cldkid
Twitter: twitter.com/cloudkidmusic
Instagram: instagram.com/cloudkid
SoundCloud: soundcloud.com/cloudkid