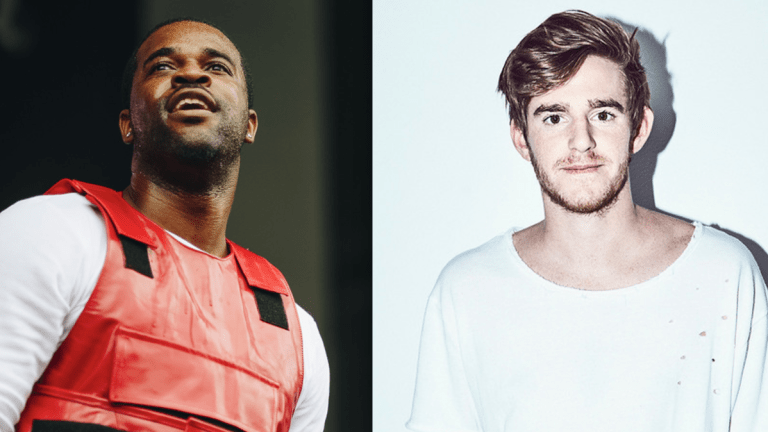 NGHTMRE Teases Clip of Upcoming A$AP Ferg Collab, "REDLIGHT"
NGHTMRE's next hip-hop collaboration now has a release date.
NGHTMRE hasn't exactly kept his move into the hip-hop space under wraps, but his next big release is guaranteed to turn heads nonetheless. The Los Angeles DJ/producer told EDM.com about his A$AP Ferg collaboration back in December, but now it finally has a title, release date and teaser video.
Don't expect too clear of a picture of how "REDLIGHT" sounds from their short clip, though. The dramatic intro - which is synced to footage of both artists dressed in flamboyant outfits - ends without revealing the motif at the core of the song.

"REDLIGHT" isn't exactly NGHTMRE's first foray into hip-hop. He teamed up with Lil Jon and DJ Diesel A.K.A. Shaquille O'Neal on last month's "Bang" - although the single encapsulated the style of bass music for which he is better known.
"REDLIGHT" by NGHTMRE and A$AP Ferg is due out March 28th. Pre-order it across platforms here.
FOLLOW NGHTMRE:
Facebook: facebook.com/nghtmre/
Twitter: twitter.com/NGHTMRE
Instagram: instagram.com/nghtmre/
SoundCloud: soundcloud.com/nghtmre
Follow A$AP Ferg:
Facebook: facebook.com/asapfergofficial
Twitter: twitter.com/ASAPferg
Instagram: instagram.com/asapferg
SoundCloud: soundcloud.com/asapferg