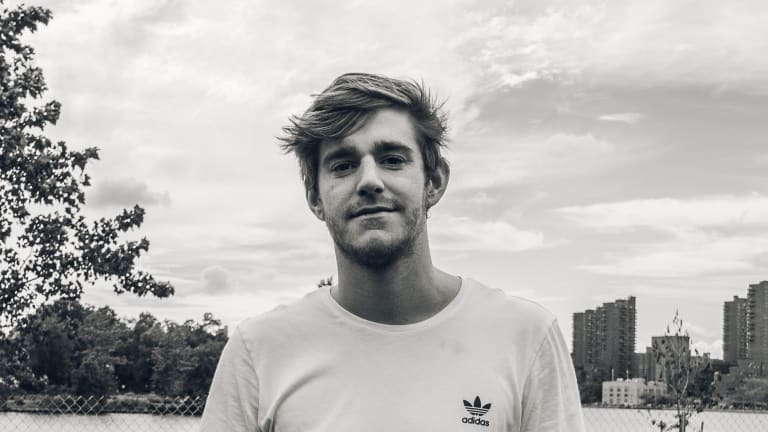 NGHTMRE Switches it up With "No Coming Down" ft. Alex Wiley and Sky Montique
This new NGHTMRE EP is sounding pretty interesting so far!
NGHTMRE has had a stellar 2017 so far, releasing singles with Carmada, Ghastly and Snails, playing festivals such as Ultra Miami, Lollapalooza and EDC, and most importantly creating his own Gud Vibrations Festival with fellow producers Slander in SoCal; as well as hosting a pop-up shop and an epic meet & greet.
During the same time he has been teasing an upcoming EP, the followup to his 2016 self-titled debut, that is finally around the corner. NGHTMRE is for sure changing his aesthetic this time around, and upgrading his style to a slightly different sound.

It's obvious from the EP's already released singles that Tyler is trying something different, and is focusing more on songwriting and songmanship. If songs like "On The Run" featuring PASSEPORT, where pure vibes take over and "Killer" feat. Bret James and RNSOM, that shows a more sophisticated and classy approach to creating a banger, are signs of that; his latest original "No Coming Down" is definite proof.
For the track's vocals, NGHTMRE recruits singer Sky Montique and rapper Alex Wiley, whose synergy makes for an epic Hip-Hop anthem. The production is bright and dynamic, and Sky Montique kills the chorus with her performance, while Alex Wiley's flow moves the track forward and adds to the playful mood. Enjoy!
NGHTMRE's new EP titled NGHTMRE - II is out December 1st on Mad Decent, and features "On The Run," "Killer," "No Coming Down," and one more track. The producer also recently announced his NGHTMRE Before Christmas tour, with a ton of dates around the US.

Check out the upcoming tour dates here and follow NGHTMRE for more:
Follow NGHTMRE: 
Website: http://www.nghtmre.com
Facebook: facebook.com/nghtmre
Instagram: instagram.com/nghtmre
Twitter: twitter.com/NGHTMRE
Soundcloud: soundcloud.com/nghtmre