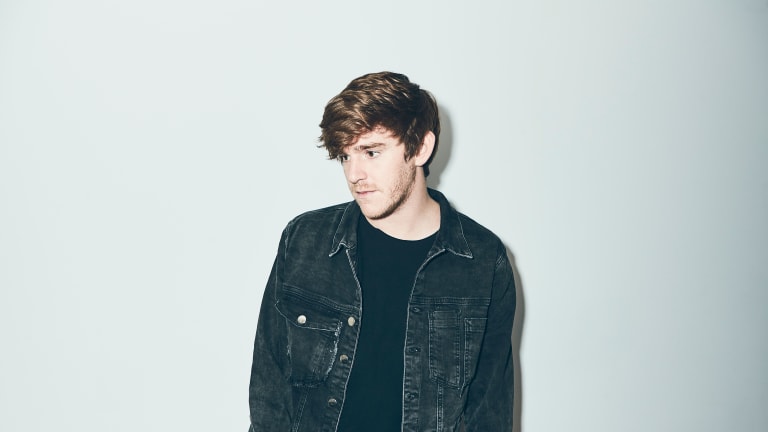 NGHTMRE Unleashes Unrelenting VIP Remix of "Save Yourself"
NGHTMRE reimagines his biggest release of the year.
NGHTMRE has reworked his biggest collaboration of the year for the club. The Los Angeles-based producer took to Twitter earlier this week to announce he'd be giving his The Chainsmokers collaboration "Save Yourself" the VIP remix treatment, and today he's delivered on his promise.
Fans who have seen NGHTMRE over the last couple months of his feverish club run and NGHTMRE Before Xmas tour have heard the producer drop the remix during his live sets already. Now receiving an official release via Disruptor/Columbia Records, NGHTMRE's VIP remix turns up the bass on the already heavy hitting track.
Given its club-focused nature, NGHTMRE's remix is less reliant on the vocals and songwriting delivered by The Chainsmokers on the original release. Instead, he's incorporated dark orchestral synths and an extended build sequence before dropping a barrage of bass. The track delivers a straight-to-the-point punch in just a fraction of time compared to the original.
Since it's first tease back at Ultra Music Festival 2018, The Chainsmokers and NGHTMRE's "Save Yourself" was easily among the most highly anticipated releases of the year. Check out NGHTMRE's new spin on the collaboration out now.
FOLLOW NGHTMRE:
Facebook: https://www.facebook.com/nghtmre/
Twitter: https://twitter.com/NGHTMRE
Instagram: https://www.instagram.com/nghtmre/
SoundCloud: https://soundcloud.com/nghtmre
FOLLOW THE CHAINSMOKERS:
Facebook: https://www.facebook.com/thechainsmokers/
Twitter: https://twitter.com/TheChainsmokers
Instagram: https://www.instagram.com/thechainsmokers/
SoundCloud: https://soundcloud.com/thechainsmokers