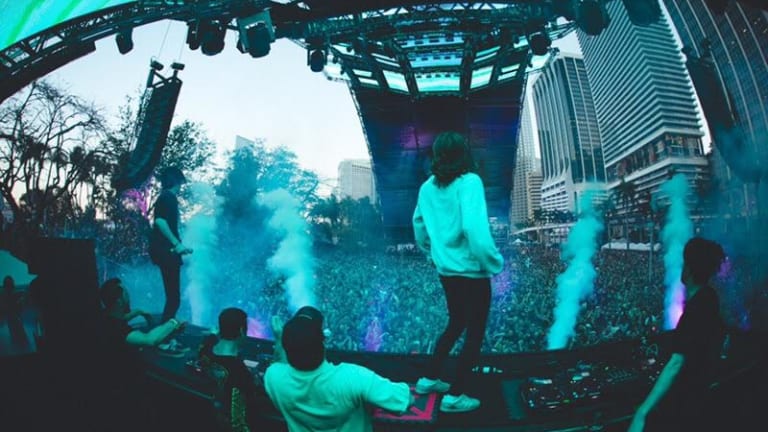 NGHTMRE and Wavedash Join Forces to Take us to the "Grave"
NGHTMRE and Wavedash are a match made in heaven
NGHTMRE is no stranger to massive collabs. In the past, he's crafted hits with some of the most high-profile bass artists such as SLANDER, Zeds Dead, Ghastly, Boombox Cartel, and a plethora of others. His tracks like "Another Dimension" with Dillon Francis and "Only Want U" with Snails are staples in the festival circuit, receiving support globally.
Wavedash has seen a whirlwind of success since their inception, whipping up neck-breaking heaters such as "Bang" and "Like That". They share a similar collaborator with NGHTMRE as well, releasing "Move Back" with SLANDER a few months ago.
Now, NGHTMRE and Wavedash have come together for an absolute banger. Beginning with a dramatic build-up, the tune quickly heats up into a heavy drop accompanied by a vocal letting listeners know they're heading straight to the grave. Expect to hear "Grave" all over in the coming months, as this massive collab will surely receive plenty of love. Check it out:
NGHTMRE has quite the tour schedule ahead of him, with stops at festivals like Das Energi, Bass Canyon, and Lost Lands in the near future. Wavedash is a little harder to catch, having Nocturnal Wonderland and Freaky Deaky on their plate.