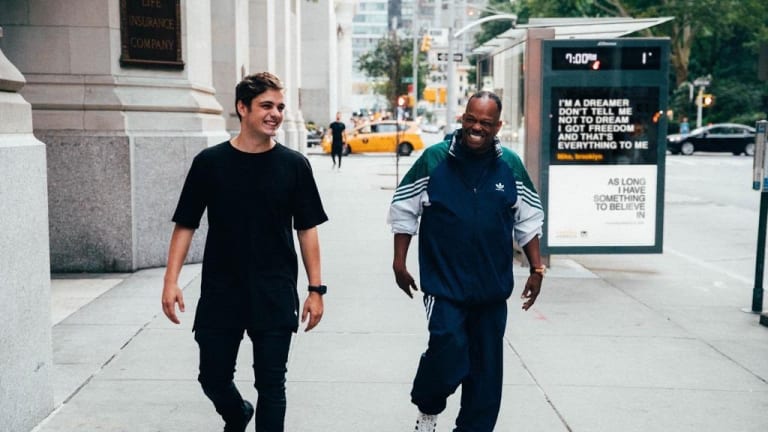 Nicky Romero, SLVR and EAUXMAR Have Remixed Martin Garrix's Mike Yung Collab
Dreamer Remixes Vol 1. is available for pre-save on Spotify.
Mike Yung's opportunity to reach the EDM audience by working with Martin Garrix has grown even bigger with the announcement of a new remix compilation. Dreamer Remixes Vol. 1 arrives by way of STMPD RCRDS this Friday, December 7th. It will feature remixes by Nicky Romero, SLVR and EAUXMAR.
Garrix's fellow Dutchman Nicky Romero likely contributed a rendition of dreamer that falls somewhere on the spectrum between pop and big room house. Compared to him, SLVR and EAUXMAR are more up and coming. The former artist will almost certainly infuse his gritty bass house sound into his own remix, while that of the latter artist will showcase lush sound design elements.
"Dreamer" came out over a month ago, and marked the first foray into EDM by Mike Yung (real name Michael Young). After spending decades busking in New York City Subway stations, the 58-year-old singer made his big break on the 2017 season of America's Got Talent.
Martin Garrix and Mike Yung's Dreamer Remixes Vol. 1 is available for pre-save via Spotify.
FOLLOW MARTIN GARRIX:
Facebook: https://www.facebook.com/martin.garrix
Twitter: https://twitter.com/MartinGarrix
Instagram: https://www.instagram.com/martingarrix
SoundCloud: https://soundcloud.com/martingarrix