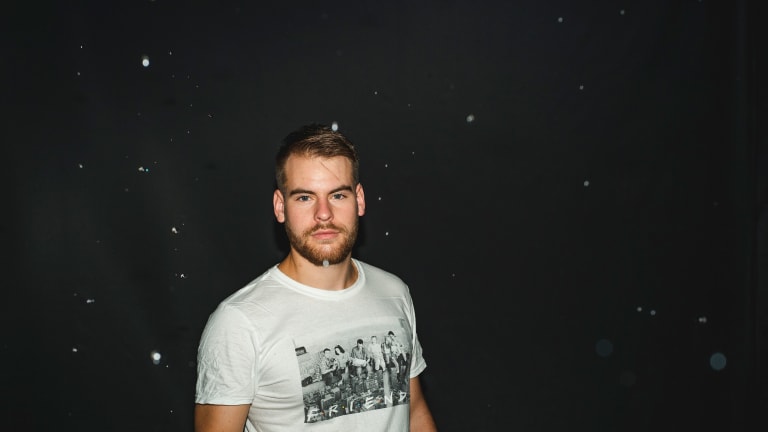 Nitti Gritti Goes Back to His Roots with Summer Single "Eyes on You" Featuring Jimmy Levy
The two Miami artists know exactly how to create the perfect summer energy.
Nitti Gritti (real name Ricky Mears) is going back to his house music roots with his new summer anthem "Eyes on You" featuring Jimmy Levy, out now via Musical Freedom. Coming off of consecutive bass-heavy releases, Mears is returning to a lighter, more upbeat sound to capture the perfect song for the summer season. 
"Eyes on You" pairs a moving house beat with the alluring smooth vocals of Levy, blended together for a warm-feeling tropical track. The release symbolizes an afternoon out at the beach, which is captured effortlessly from the feel-good chorus and colorful artwork. Mears shared to his Instagram that he knew he wanted to work with Levy immediately after hearing his voice on a phone recording.
Mears continues to showcase his versatility as an artist with original tracks that blend together all styles of music, as well as collaborations with artists across a multitude of genres. Having already worked within most genres of EDM with artists like Gammer, Dillon Francis, and Holly, Mears pushes the boundaries. He has even worked with the likes of Lil Wayne, Enrique Iglesias, and Pitbull.
His energetic and genre-bending approach to performing landed him in the spotlight after one of his biggest highlights of 2019 thus far, Electric Daisy Carnival, where he gave an insanely well-received performance doubling unconventional songs such as Blue Faces' "Thotiana" and Vanessa Carlton's "A Thousand Miles."
Mears is solidifying his spot at the top with upcoming performances at Tomorrowland, as well as new music to be released soon with Shaquiell O'Neal and Diplo.
Stream or download Nitti Gritti's new single "Eyes on You" featuring Jimmy Levy, out now via Musical Freedom. 
FOLLOW NITTI GRITTI:
Facebook: facebook.com/djnittigritti
Instagram: instagram.com/djnittigritti
SoundCloud: soundcloud.com/nittigritti
Twitter: twitter.com/djnittigritti
FOLLOW JIMMY LEVY:
Facebook: facebook.com/officialjimmylevy
Instagram: instagram.com/jimmylevy
SoundCloud: soundcloud.com/jimmylevy
FOLLOW MUSICAL FREEDOM:
Facebook: facebook.com/musicalfreedom
Twitter: twitter.com/musicalfreedom
Instagram: instagram.com/musicalfreedom
SoundCloud: soundcloud.com/musical-freedom