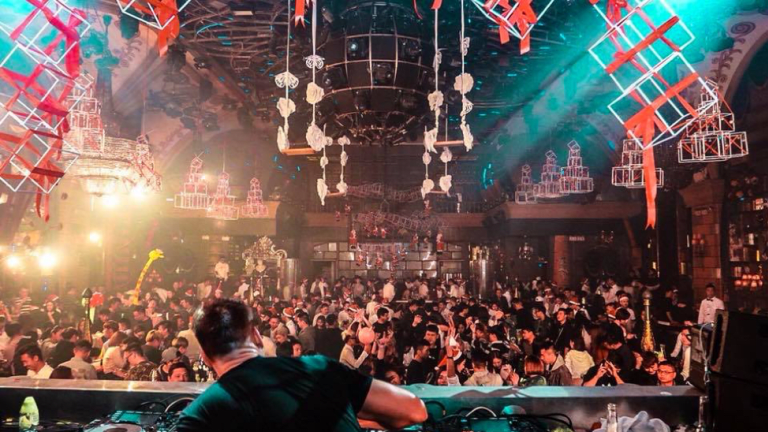 Nitti Gritti's "In This" Track Is Legit Dubstep Gold
This track is a straight-up movie and takes control of the minds who listen to it.
DJ Nitti Gritti started 2018 freshly on tour in Australia spreading and blessing international headbangers with his hair flipping dubstep music. This is one coming of age DJ story everyone in the dance music community should be following, and it's not too late to start if you have not been already. In one year, Nitti Gritti managed 25 releases, which for his most recent EP "C'est La Vie," every record was produced, written, song, mixed, and mastered all by himself. He then released a second EP in the same week on Tchami's label "Confessions." He struck a goldmine with his latest dubstep anthem "In This" and it is, without doubt, the new anthem for the festival season to come.
This current release is soon to replace the previous dubstep anthem, "Crack," which just so happens to be produced by the one and only Nitti Gritti. The most recent dubstep release, "Crack", was the seventh most played track at Ultra Music Festival Miami reaching new heights and climbing music charts uncontrollably. It was only a matter of time until he would come out with a new track to take its place on the throne. The track is meant for some good ole' headbanging fist swinging fun.
In the beginning, the track has sirens going off and its almost as if they are warning all who are listening that they should be aware of what's to come? The buildup for this drop is one heck of a rollercoaster ride of emotions. It grows gradually louder and deeper until the bass cannot be tamed anymore. The drop takes everyone from surprise and keeps the surprises coming. There is no denying that this track is meant to be heard on festival speakers blasting onto the crowd.
A track that is able to control the crowd from soft to hard and still make it blend so well together is challenging but Nitti Gritti successfully does this with no hiccups. The first drop is not replicated or repeated for the drops to come and that is what helps keeps fans on their feet and the edge of the seats. This track is a straight-up movie and takes control of the minds who listen to it. Blending drop after drop can sometimes get dense but "In This" provides the perfect combination of all sounds and instruments.
Nitti just finished up a world tour and is currently touring with Ghastly as official support on his tour, which is both huge accomplishments and speaks volume. This latest release is just another milestone for Nitti Gritti and the hype continues to build and build. Right now, he is moving mountains but by the end of this year Nitti Gritti will be moving universes and "In This" is only the beginning. Download and stream "In This" on all of the music streaming platforms and it is available for purchase on iTunes. This will be the track that changes the game. Considered yourself warned. 
Tickets to his following tour dates can be purchased by clicking the following link. 
Follow Nitti Gritti

Facebook
Soundcloud
Instagram