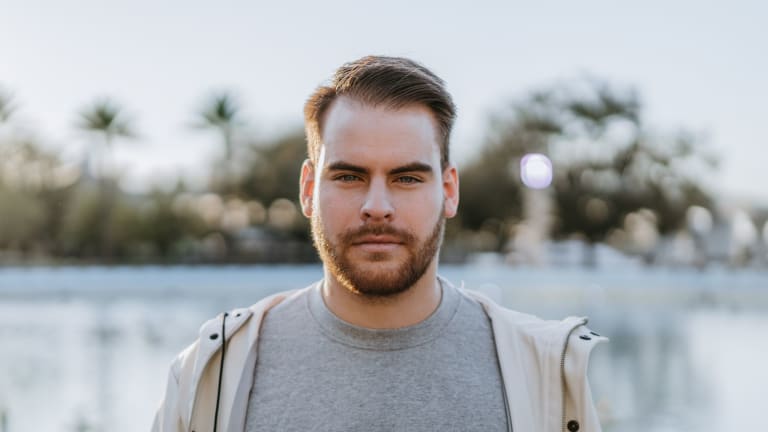 Nitti Gritti Brings in Ookay for "Loko"
"Loko" is the second single to come off Nitti Gritti's forthcoming EP, What A Time To Be Alive
The second single to come off Nitti Gritti's forthcoming EP, What A Time To Be Alive, features dance music icon Ookay. Their collaborative track, "Loko," which the former artist debuted at his sold-out show at Exchange LA, has been a staple in his live sets for several months. The new single arrives by the way of Thrive Music, which will also host his five-track EP to be released in January, 2020. 
Nitti Gritti (real name Ricky Mears) has quickly risen to become one of the most sought-after dance artists in recent years. Since his debut performance at Miami's largest Halloween event, Wynwood Fear Factory in 2016, Mears has impressed industry leaders, tastemakers, and fans worldwide. 2019 has proven especially successful for him, with packed live sets at EDC Las Vegas, Electric Love, and Tomorrowland. Along with being a standout performer, his producing skills have also garnered some serious attention. One of his recent releases, "Eye On You" has been featured on top Spotify playlists and seen plenty of airtime on Sirius XM.
His latest collaboration alongside Ookay (real name Abraham Laguna) is an embodiment of the crazy energy seen at both of these skilled producers' live sets. The track packs a contagious punch with a beat made for the dance floor. The two recently met up in Singapore to play their collaboration out together for the first time.
Fans can expect Mears' forthcoming EP to have an eclectic style similar to his DJ sets. The five-track collection is set to drop next month.  
Stream or download Nitti Gritti and Ookay's "Loko," out now on Thrive Music.
FOLLOW NITTI GRITTI:
Facebook: facebook.com/djnittigritti
Twitter: twitter.com/DJNittiGritti
Instagram: instagram.com/djnittigritti
SoundCloud: /soundcloud.com/nittigritti
FOLLOW OOKAY:
Facebook: facebook.com/ookaymusic
Twitter: twitter.com/Ookay
Instagram: instagram.com/ookayx
SoundCloud: soundcloud.com/ookaymusic