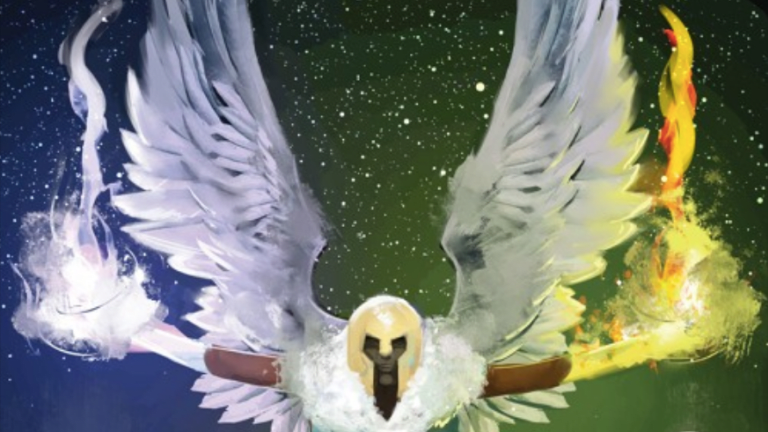 The Nobody, INRVISN and Laura Leighe Unite on "Hate This Love" [Premiere]
This haunting electronic ballad arrives by way of Hegemon Select.
EDM.com is proud to premiere the video for a song simultaneously current and timeless. "Hate This Love" resulted from collaborations between The Nobody, INRVISN and Laura Leighe. It's out now via Hegemon Select.
Leighe's vocals guide the energy of the song from its initial measures all the way to its exhilarating future bass drop. The lyrics tell a story of mixed feelings, with meticulous sound design evoking vibrant mental imagery as its backdrop. Whether you're singing along or dancing along, this is a song with undeniable appeal.
"Hate this Love is the story of two people falling out of love; It reflects the scenario of a relationship gone toxic and even though they are in love they must put a stop to all of the side effects," said The Nobody of the track. "[INRVISN], Laura and I have all been working days in and out to make something that resonate will the topic on a deep emotional level. And while it's been a long time coming, it will be worth every second if it emotionally resonates with even just one person listening to it."
"This song has a duality thing going on with the beautiful intro and breakdown, coupled with the harder hitting drops. The vibe was more or less about loving someone so much that it turns into this sort of spite for them - especially if you have to move on from that relationship with them. So, I think the lyrics convey that a bit and tell somewhat of a story about a hopeless and intense romantic situation," said INRVISN. "I had an amazing time during the production of this song with [The Nobody]. We had known each other for a few years and wanted to collaborate on a track together. When we found Laura and then heard the lyrics she came up with, I think it all just clicked together. We also shot a music video for this track and I'm hoping that completes the vision we had for this song."
"I wrote 'Hate This Love' after receiving the stellar track from INRVISN and The Nobody, which immediately inspired tons of melodic and lyrical ideas in my head. I wrote the lyrics for those relationships that have hit an impenetrable wall of knowing that though they may have shared an unbelievable chemistry and journey for some reason, it's no longer healthy for the two of them to be together," said Leighe. "This type of song is different for me to write, as my husband and I are passionately in love and have a deep commitment to one another. However, we're no strangers to the stresses life can bring on a relationship...especially being partners pursuing our dreams together, putting everything on the line, all while living in one of the most expensive cities in the world. I'm incredibly thankful for our deep-rooted faith that keeps us strong and growing together through ups and downs, and for the fact that we know without a doubt we're made for each other."
Stream or download "Hate This Love" across platforms here.
Follow The Nobody:
Instagram: instagram.com/thenobodyofficial
SoundCloud: soundcloud.com/nobody17
Follow INRVISN:
Facebook: facebook.com/INRVISN
Twitter: twitter.com/INRVISN
Instagram:instagram.com/inrvisn
SoundCloud: soundcloud.com/inrvisn
Follow Laura Leighe:
Facecbook: facebook.com/lauraleighe
Twitter: twitter.com/Laura_Leighe
Instagram: instagram.com/laura_leighe
SoundCloud: soundcloud.com/lauraleighe
Other: ffm.to/lauraleighe