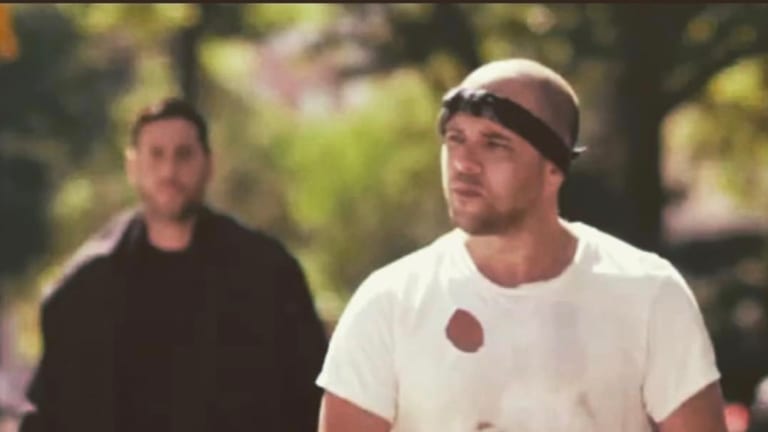 NOFKS, Jopaul & D.V. Alias Khryst Drop Powerful Music Video on the Drug Epidemic in America
NOFKS and Jopaul's meaningful new music video explores the impact of drug overdoses and the path to finding your own personal "Paradise."
Formerly DJ Mello of "Masi & Mello," Giancarlo Lisi A.K.A. NOFKS enters the fray with a fantastic new music video featuring his debut original, "Paradise," alongside verified pop singer/songwriter Jopaul and hip-hop legend D.V. Alias Khryst.
"Paradise" tells a story through the cinematic juxtaposition of two parallel timelines, one where the video protagonist is heavily influenced by opioids and one where he is not. These two timelines are meticulously highlighted by the carefully orchestrated ebb and flow of energy through the song, perfectly positioning the listener's emotional state. 
On "Paradise", NOFKS says,
"For this particular video we wanted to produce something dramatic and meaningful. Our goal was to create a cinematic story, one that depicts two parallel paths and outcomes. Even though the story is fictional, there is a lot of truth to it. As we all know, there is a serious epidemic plaguing the world and its impact is causing a major increase in deaths in our youth and middle-aged population. My mission is to get this video out to the masses; hopefully whoever watches this video changes their mind about doing drugs. Its all about finding your paradise. Life is beautiful; choose your path wisely everyone!"
The concept behind "Paradise" (directed and produced by George Steuber of Monstar Films) is to demonstrate to the viewer, through both video and audio mediums, how different these two paths through life can be - and how a single change can have a momentous impact, not just on yourself, but across all of your relationships throughout life. 
With the drug overdose rate growing exponentially over the last several decades, it's critical for artists like NOFKS and Jopaul, as well as influencers and powerful figures from every industry, to join forces in spreading awareness concerning this issue affecting America today. 
As one of the most powerful mediums for influencing society (particularly youth culture) - and with musical legends such as Mac Miller, DJ AM, Prince, Lil Peep, Tom Petty, and so many more falling victim to the opioid epidemic - it's imperative that music, as an essential mode of communication, is leveraged to bring about positive change.
We're thrilled to see NOFKS taking on such challenging subject matter. Being that he's previously worked with the likes of Laidback Luke, Erick Morillo, Steve Angello, P-Diddy and Roger Sanchez, you can expect nothing short of great music. Be sure to check out the video and catch the official single release on February 4th.
FOLLOW NOFKS:
Facebook: https://www.facebook.com/nofks/
Instagram: https://www.instagram.com/Nofks_Official
SoundCloud: https://soundcloud.com/nofks
FOLLOW JOPAUL:
YouTube: https://www.youtube.com/user/iamjopaul
Instagram: http://instagram.com/iamjopaul
FOLLOW D.V. ALIAS KHRYST:
Facebook: https://www.facebook.com/DV-Alias-Khryst-176720012371429/
Instagram: https://www.instagram.com/Dvaliaskhryst
SoundCloud: https://soundcloud.com/dv-alias-khryst