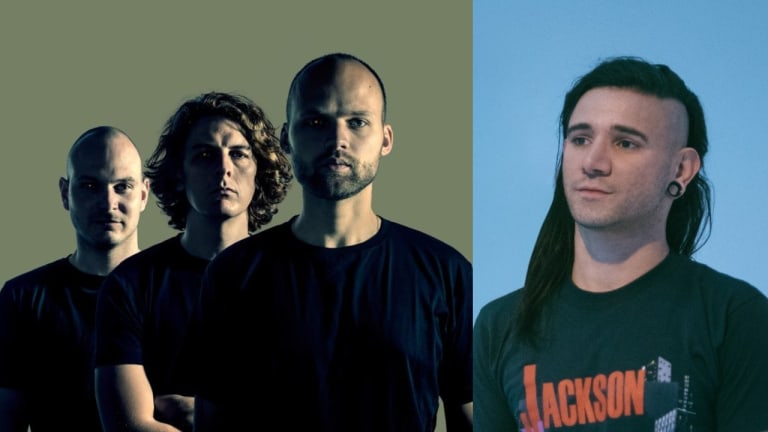 NOISIA Drops Unreleased Skrillex Collab in Christchurch
NOISIA recently played a collaboration with Skrillex before their split at the end of 2020.
At a recent performance in Christchurch, New Zealand NOISIA played an unreleased collaboration with Skrillex. A fan in attendance was able to capture a short clip in which they announced the collaboration before footage of the bass-heavy new tune itself. 
While we can only hear a portion of the track, it appears contain a sample of the word "supersonic" before an overwhelming bass line hits. The quality of the clip is less than ideal on account of it being a phone recording, but you can hear elements of both acts' sound design throughout. 
In the fall, NOISIA announced that they would break up at the end of 2020. In the meantime, the trio has announced final shows to give fans a year to see them one last time before the split.
At the time of writing, there is no word on a title or release date for the upcoming NOISIA and Skrillex collaboration. 
H/T: Your EDM
FOLLOW NOISIΛ:
Facebook: facebook.com/noisia
Twitter: twitter.com/Noisia_nl
Instagram: instagram.com/noisia_official
SoundCloud: soundcloud.com/noisia
FOLLOW SKRILLEX:
Facebook: facebook.com/skrillex
Instagram: instagram.com/skrillex
Twitter: twitter.com/Skrillex
Soundcloud: soundcloud.com/skrillex