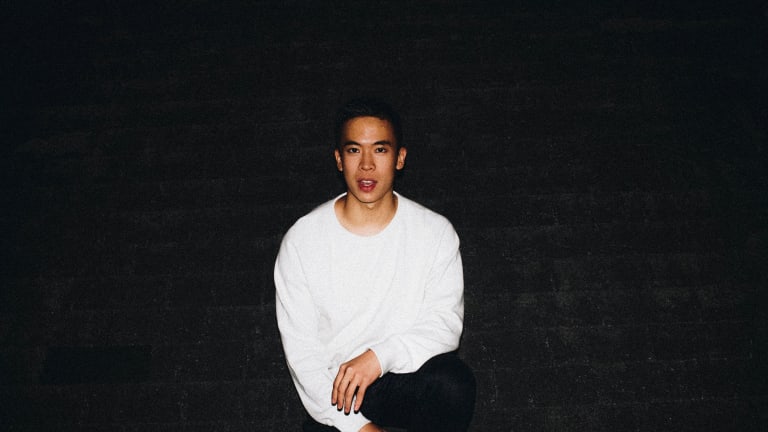 nøll and damnboy! Team Up for Electronic Love Ballad "nothing will last"
The new single details the struggles that come after a failed relationship.
Known for his captivating sonic portrayals of raw human emotion, nøll (real name Alvin Chen) continues to share a detailed look into the human psyche with his new collaborative track alongside Hawaii-native singer/songwriter damnboy!, "nothing with last."
Impassioned, emotionally charged tracks are nothing out of the ordinary for Chen. Since debuting his nøll project back in 2017, the Austin-born producer has been creating immersive soundscapes that detail the worst and best of life's journey. "Nothing will last" follows in true Chen fashion, telling the story of the sometimes debilitating self-doubt that comes after a failed relationship. "We spend hours going over all the mistakes we made and things we could have changed," he explained. "However depressing, this period of self-reflection is necessary to improve and become a better person for the future."
The single's lush yet melancholic topline was delivered by the powerful Hawaii-born singer and songwriter, damnboy!. The popular vocalist quickly rose to stardom after his debut 2018 single, "How High?" The track skyrocketed on Hawaiian charts, becoming the #1 song on Hawaii radio and earning over 1 million streams on Spotify. Though it wasn't until 2018 when damnboy! first debuted his own single, the talented songwriter had been freelancing for other artists since 2015.
"I met Edward [damnboy!] through a mutual friend of ours, Aidan James, an artist I've worked with in the past," nøll said. "When he came to Los Angeles, we linked up and worked on many tracks together. 'Nothing will last' is the first of many to be released."
"Nothing will last" also comes way with an official lyric video. Fans can watch below: 
Stream or download nøll x damnboy! "nothing will last," out now.
FOLLOW NØLL:
Facebook: facebook.com/nollmusic
Twitter: twitter.com/nollmusic
Instagram: instagram.com/nollmusic
SoundCloud: soundcloud.com/nollmusic
FOLLOW DAMNBOY!:
Facebook: facebook.com/damnboymusic
Twitter: twitter.com/damnboymusic
Instagram: instagram.com/damnboymusic