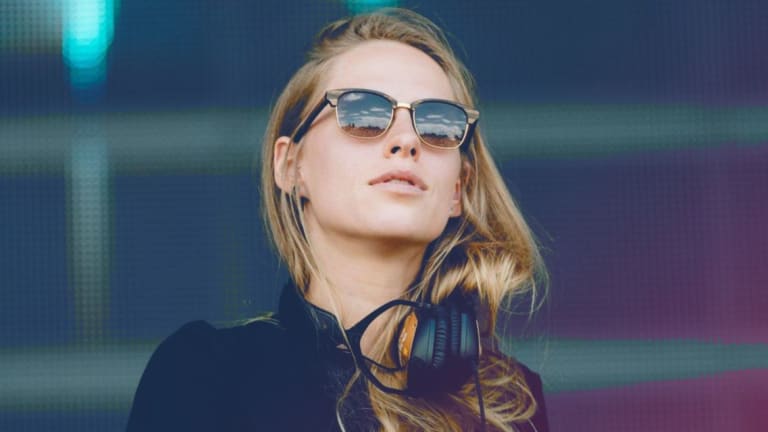 Nora En Pure Releases Wondrous 'Don't Look Back' EP on Enormous Tunes
'Don't Look Back' is Nora En Pure's feverish take on summer anthems.
With only three tracks to the EP, Nora En Pure's Don't Look Back on Enormous Tunes dives in with an eclectic taste in summer and sonic tonality. The South African-Swiss DJ and producer's smooth strings, effervescent melodies, and groovy bass lines keep the energy flowing from the first measure to the last. 
The title track, "Don't Look Back," begins with Coldplay tendencies and then dives into Nora En Pure's signature deep house sound. The second track, "Branches," takes a more ethereal approach to beauty, wonder, and adventure. Featuring warm pianos panned wistfully throughout the background, a pulsating bass line, and atmospheres of birds, "Branches" paints an alluring picture for the listener. The last track on the EP, "Roots," goes much deeper with an even lower low-end heavy kick and evolving synths peppered throughout.
Nora En Pure is currently on tour in North America. She's already made stops in places like Splash House Palm Springs, Marquee Las Vegas, and Mamby On The Beach Chicago. Furthermore, she'll be stopping at places like Panorama NYC, Tomorrowland 2018, and SW4 in the United Kingdom. In addition, she currently hosts a Purified, a weekly radio show on SiriusXM's Chill station. Nora En Pure's continued hard work and dedication will ensure that we're delivered with hot and fresh new music for awhile to come. 
Follow Nora En Pure: SoundCloud | Spotify | Facebook | Twitter | Instagram