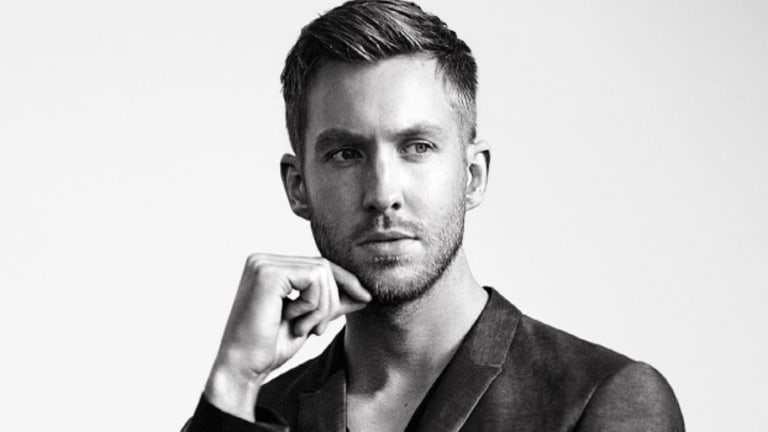 Calvin Harris Drops Collaborative Two-Track EP with Normani
Normani x Calvin Harris is comprised of the songs "Checklist" and "Slow Down."
Calvin Harris is no stranger to working alongside high-profile vocalists, what with Rihanna and Sam Smith collaborations under his belt. His latest EP sees him add Normani to the list.
Normani x Calvin Harris serves more so as a vehicle for the Atlanta-born songstress than as singles that do justice to Harris' discography. Compared to yesteryear hits delivered by the Scottish DJ/producer like "I Need Your Love" and "Summer," the two songs comprising the effort aren't entirely memorable.
To Harris' credit, the downtemplo, syncopated drum pattern of "Checklist" does paint a fitting backdrop for the exchange between Normani and Nigerian singer WizKid. "Slow Down" showcases a bit more of his signature sound. The a vocoder-reminiscent melody at its drop hints at the nu-disco style for which he made a name for himself before EDM chart toppers landed him first place on Forbes' list of the highest-paid DJs for six years in a row.
Normani (full name Normani Kordei Hamilton) boasts a considerably shorter career. Perhaps best known as a member of the group Fifth Harmony, her big break arrived in the form of a 2012 appearance on U.S. television program The X Factor.
Normani x Calvin Harris is the latter artist's third release of the 2018. The first was "One Kiss" featuring Dua Lipa, which arrived in April, and an August single titled "Promises" featuring Sam Smith.
Download or stream Normani x Calvin Harris across platforms here.
H/T: EDMTunes
Follow Calvin Harris:
Facebook: https://www.facebook.com/pg/calvinharris/
Twitter: https://twitter.com/CalvinHarris
Instagram: https://www.instagram.com/calvinharris/
SoundCloud: https://soundcloud.com/calvinharris
Follow Normani:
Facebook: https://www.facebook.com/normanikordei/
Twitter: https://twitter.com/Normani
Instagram: https://www.instagram.com/normani/
SoundCloud: https://soundcloud.com/normani-kordei