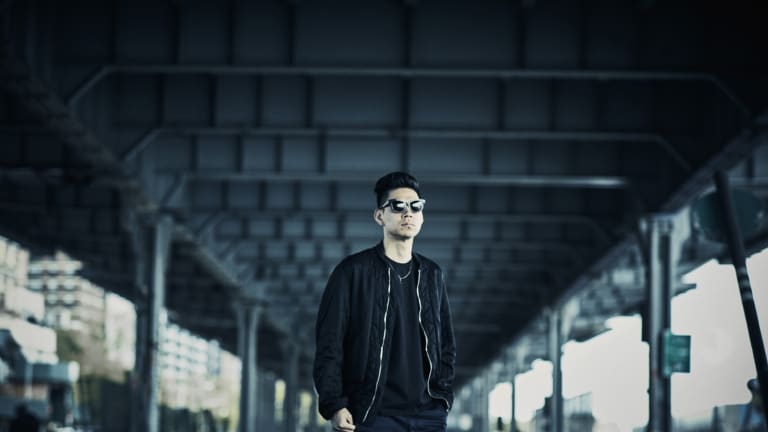 Nosaj Thing Releases Remix of KAZU's "Salty"
Chill out with the producer's legendary ambient style
California native Jason Cheung, otherwise known as famous electronic producer Nosaj Thing, has been off the grid musically for awhile. A well-respected force in the industry, he has produced tracks for Busdriver, Nocando, Flash Bang Grenada, Kendrick Lamar, and Chance the Rapper. His last EP NO REALITY was released in 2016 and his last full-length album Parallels debuted in 2017, but since then we haven't gotten much content besides one remix of BADBADNOTGOOD's track "In Your Eyes".
Fans can't help but be excited at the official release of his remix of KAZU's new track "Salty." KAZU has collaborated with Cheung before, providing the vocals for a track on his Parallels album.
In true genius form, Nosaj Thing takes KAZU's track and spins it gracefully into his own world. The remix uses the same main chords and sounds while adding a more prominent beat and driving the song deeper into a world laced with club beats and his signature ambiance. He takes nothing away from the vocalist's original intentions, showcasing it right at the forefront and lacing it smoothly into the rhythm of the track.
We can only hope that the king of ambient electronic will grace us with more music soon. Check out the full remix below.
FOLLOW NOSAJ THING:
Facebook: facebook.com/nosajthing
Instagram: instagram.com/nosajthing
Twitter: twitter.com/nosajthing
Soundcloud: soundcloud.com/nosajthing
FOLLOW KAZU:
Facebook: facebook.com/kazumakinoofficial
Instagram: instagram.com/kazu.makino
Twitter: twitter.com/kazumakino