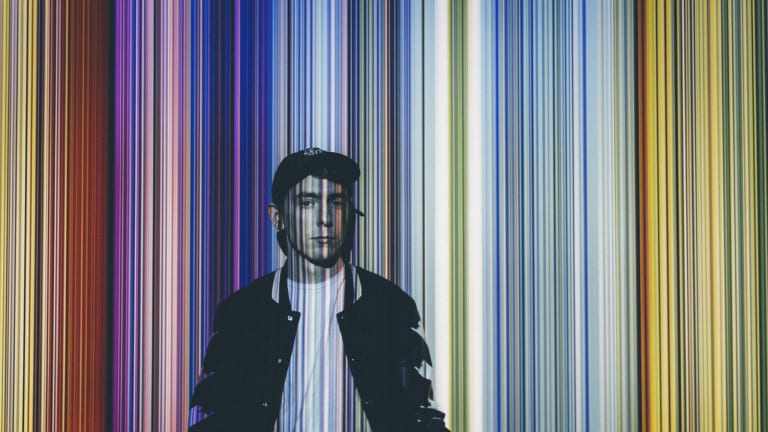 Notaker Brings "The Storm" [Premiere]
Out now on Monstercat Uncaged Vol. 6
St. Louis-based producer, Notaker, is back taking us on an epic journey through "The Storm" out now on Monstercat Uncaged Vol.6. Notaker is pulling out all the stops for this smooth, cinematic track!
The gradual build raises the tension until we get to the first drop and he brings in those powerful arpeggios. I even hear a little 80s synths going on as he brings us deeper into the storm. Finally, that last drop takes us on a whole different trajectory into some dark bass goodness. Overall, the song is haunting and captivating. Notaker has perfected the ability to keep the listener on their toes. You never know where he's going to take you. This talent is characterized both by his unique sound design and his ability to immerse fans into his narrative.
In 2016 Notaker signed his first hit record, "Infinite", with the independent electronic music giant Monstercat. The song has had immense success amassing over seven million streams on Spotify and being affiliated with global brands such as GoPro. He followed up with "Gems" and "Shimmer" on the label and later singed "Born in the Flames" with Armada Music and "Abyss" with Mau5trap. In October 2017 Notaker unveiled his new Vessel series with the Genesis EP, a series focused on pairing music and artwork together to bring the listener on a journey through space in time through the vessel. The Genesis EP, released with Monstercat, has been streamed nearly one and a half million times, landed a song, "Wake Up You're Dreaming" on the video game Rocket League, and was given a 9/10 rating by DJmag.
With support from heavyweight acts like Deadmau5, Above & Beyond, Seven Lions, Gareth Emery, Slushii, Arty, Thomas Gold, and Sander Van Doorn, Notaker is poised to be a staple the in electronic music world.
▼ Follow Notaker
Facebook: facebook.com/notakermusic
Twitter: twitter.com/notakermusic
Instagram: instagram.com/notakermusic
SoundCloud: @notakermusic