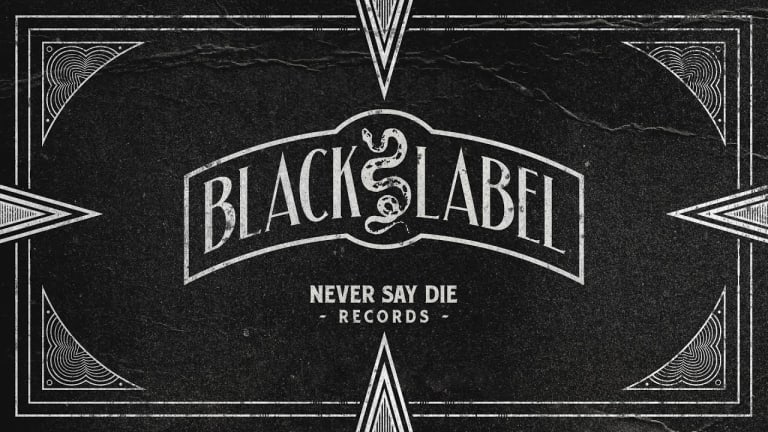 Never Say Die's Black Friday Vol. 16 is the Blast of Bass You've Been Missing
Don't forget to take your daily dose of fire!
It's such a great time for bass music lovers due to all the heat that has been coming out lately. We saw some heavy remix packages, originals and some of the top artists in the scene like Virtual Riot, Datsik, Spag Heddy, Svdden Death etc release game-changing EPs. And now seems like Never Say Die (which is without a doubt one of the best labels out there) is back with Black Friday Vol. 16. Coming in with 4 new tracks, the compilation features some of our favorite artists including tracks from ECRAZE, Kompany, LUX & TrollPhace. Trust us when we say this: you'll be headbanging way too hard to these tracks.
Shut Down by ECRAZE starts off with a cinematic sound as builds its way up to a crazy heavy drop with a consistent energy throughout the song. The second drop is extra crazy especially. Pit by Kompany is a super special track too, the song starts off with a pretty dark vibe and has one hell of a drop. There is just something going on with his tracks that you can immediately guess that Kompany produced the song (saying this in a good way obviously.) 
Moving on to Silence by Lux, first of all, big ups to him for making his Never Say Die: Black Label debut with this super heavy track. His tracks definitely blow some fresh air into the scene. The track starts off with a melodic mood and definitely packs some punch in the drop. 
Now, last but not the least, we have Shotgun Knees by TrollPhace. This guy doesn't even need any introduction as being one of the OG producers in the scene he definitely has inspired many up and coming producers. Just like Pit, this track starts off with a pretty grimy atmosphere but quickly builds its way up to a neck-breaking drop. In addition. we don't even have to mention the insane level of sound design and mixdown work that was done by each artist. Listen to the compilation below:
Everyone on the compilation did a spectacular job with each aspect of the song, be it music writing, sound design, arrangement etc. Don't forget to follow these artists on their socials to stay updated with any upcoming shows and songs.