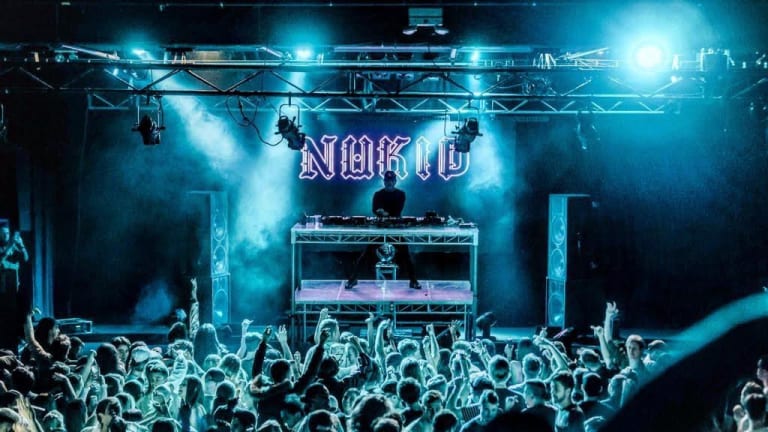 NuKid Returns to The Prescription Records with Grimy G House Record "Respect"
L.A.-based producer NuKid brings a unique and heavy twist to G house with his new single "Respect" on Dr. Fresch's The Prescription Records
First collaborating with The Prescription Records label- boss Dr. Fresch on the "extremely flammable" G house track "151" in 2017, L.A.-based artist NuKid consulted with the doctor and prescribed his fans a wicked dose of pure, unadulterated bass.
On June 28th, 2019, NuKid returned to Prescription Records with the all-new, hard-hitting, dark and grimy ghetto house monstrosity "Respect." Commanding respect from G house fans and colleagues around the world, "Respect" is a heavy, forward-thinking blend of hip-hop and house music with distinct influences from his experience playing guitar in a hardcore metal band.
"When NuKid and I decided to collaborate, we wanted to create something that represented the cutting edge of G house," said Dr. Fresch. "We brought together a project that is a perfect mesh between contemporary bass house and West Coast hip-hop.
Speaking about his new release, NuKid noted:
"'Respect,' in my eyes, shows the true hip-hop side of myself. My goal with this song was to bring that real street shit to life while staying true to my sound. 'Respect' brings a new, heavy twist that the genre has yet to hear. I wanted to take this one in a new direction for G house, and I couldn't be more excited to share this record with you all."
In his triumphant return to The Prescription Records, NuKid clearly took the doctor's orders seriously. If you have any ailments, the prescribed remedy is "Respect" - and of course, more cowbell!
Stream or Download NuKid's "Respect" today.
FOLLOW NUKID:
Facebook: facebook.com/nukidofficial
Twitter: twitter.com/nukidofficial
Instagram: instagram.com/nukidofficial
SoundCloud: soundcloud.com/nukidofficial
FOLLOW THE PRESCRIPTION RECORDS:
Facebook: facebook.com/ThePrescriptionRecs
Twitter: twitter.com/prescriptionrec
Instagram: instagram.com/theprescriptionrecs
SoundCloud: soundcloud.com/theprescriptionrecs