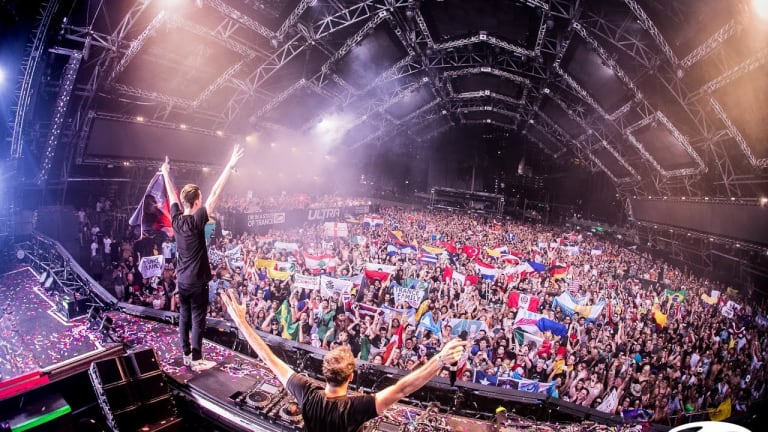 W&W Project NWYR Joins Forces with Andrew Rayel on Massive Anthem "The Melody"
Big room trance titan Andrew Rayel and W&W alter-ego NWYR have released a hard-hitting anthem with Armada Music sub label Armind.
After months of playing out their massive new ID and testing it on audiences around the world, two of the leading creative masterminds of big room trance, NWYR and Andrew Rayel, just released their newest musical brainchild, "The Melody," on Armin van Buuren's Armind imprint.
NWYR, comprised of W&W members Willem van Hanegem and Ward van der Harst, have been consistently releasing mega trance anthems under this alias since their Ultra Music Festival debut in 2017.
Moldovan producer Andrew Rayel, on the other hand, has been steadily climbing the ranks as Armin van Buuren's unofficial protégé, and even has his own imprint inHarmony Music that is distributed by Armada.
"'The Melody' is the perfect title to combine both our worlds as we all come from a very melodic musical background," said NWYR and Andrew Rayel said of the track in a joint statement. "It's been a perfect blend of our respective styles since the initial setup and we're really glad that it's out in the open for all to hear."
The release of "The Melody" represents a milestone for the three masters of big room trance, and it does an excellent job of blending the two acts respective styles into a true main stage anthem.
Check out "The Melody" today, and keep an eye out for more music from NWYR and Andrew Rayel in the coming months.
FOLLOW NWYR:
Facebook: https://www.facebook.com/itsNWYR/
Twitter: https://twitter.com/itsNWYR
Instagram: https://www.instagram.com/itsNWYR
SoundCloud: https://soundcloud.com/nwyr
FOLLOW ANDREW RAYEL:
Facebook: https://www.facebook.com/Andrew.Rayel
Twitter: https://twitter.com/Andrew_Rayel
Instagram: https://www.instagram.com/andrew_rayel
SoundCloud: https://soundcloud.com/andrewrayel