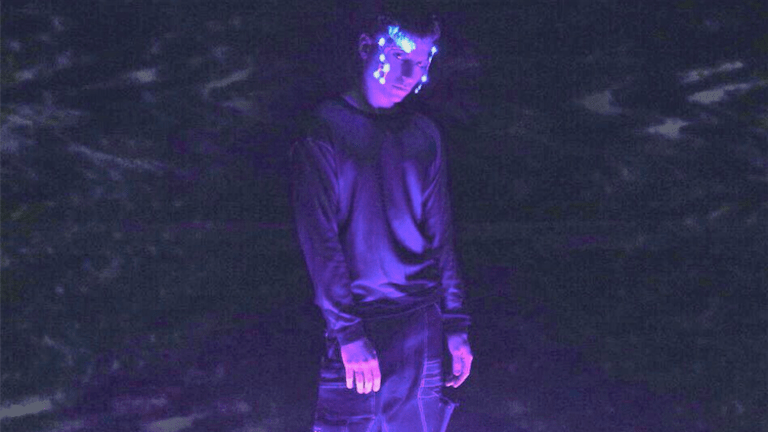 Nytrix Delivers Exceptional Body of Work in the Form of New EP, Artificial Order
Nytrix's new EP is seeing tremendous early success.
As far as future bass goes, consider the game officially changed. Nytrix has delivered a future bass EP titled Artificial Order that adds a layer of dimension to a genre whose depth already made it a phenomenon of the EDM era. 
Consisting of four singles, Nytrix's latest endeavor sees him mix songwriting with second-to-none production to yield a sound more emotive than what he showcased in his February album, Created by Chaos. Whereas "Gone Before Goodbye" and "Dystopian Ending" comprise more vocal-driven concepts, however, "Encoded Conversations" and "Programmer's Ashes" are more instrumental singles. 
The response to Nytrix's EP so far has been nothing short of staggering. It debuted at #2 on the iTunes Top 100 Electronic chart - just behind Skrillex and Boys Noize's Turn Off The Lights EP under their Dog Blood project. Considering that the Los Angeles producer launched his project as recently as 2015, one can only imagine how much further he may push the boundaries of his signature sound.
On the topic of Artificial Order, Nytrix told EDM.com:
Artificial Order is a return to my melodic bass and vocal lead productions. Its a four-track piece with sonic and vocal representation of the four stages of the end of a relationship.

With "Encoded Conversations," its a glitched vocal over a very upbeat and fun melodic trap track - which is a music metaphor representing the "you're hearing what you want to hear" kind of thing, and drowning out the troubles of what you and your partner may be going through, with just muffling things over.

"Dystopian Ending" is really the vocal realization of the problems that had occurred in what was once your dream world of utopia. It's about thinking about the things you could have changed or shifted to make things right, but realizing it was just never going to be that world again.

"Gone Before Goodbye" is about the struggle we find of letting go, and having to do with those times in life where there will never be closure. The lyrics dance around some metaphorical questions we have between reality and what may be the afterlife or thoughts of that person being so strong they overwhelm your present reality.

"Programmers Ashes "closes the EP with glitched vocals and a upbeat melodic production, as a final stage in the process of grief and heartbreak, as in, everything must be released and let go.

Artificial Order was a bit new for me to touch upon. My vocal lead melodic tracks in the past always had a hopeful message, even if they touched upon heartbreak and fantasy, but in this new work, it was really digging into the regret, frustration, and imperfect endings, to relationships we wish we could have fixed.

I am incredibly honored to work with Artist Intelligence Agency on this release, I have been a fan of their vision, content, and contribution to the electronic community for a long time. 
Stream or download Artificial Order by Nytrix across platforms here.
Follow Nytrix:
Facebook: facebook.com/NytrixMusic
Twitter: twitter.com/NytrixMusic
Instagram: instagram.com/nytrixmusic
SoundCloud: soundcloud.com/nytrixmusic