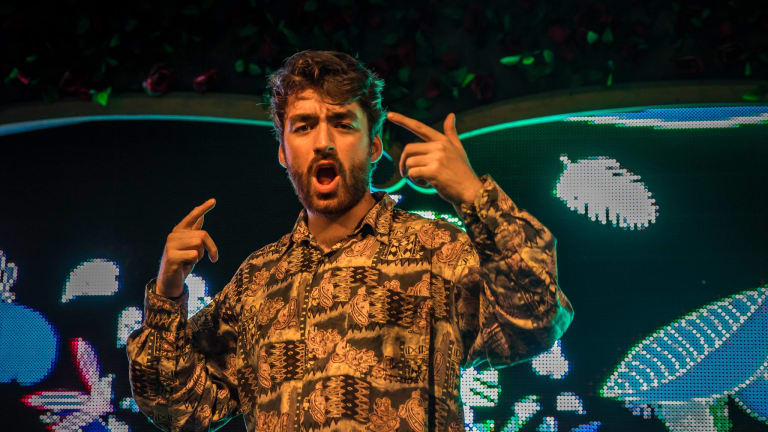 Oliver Heldens and Riton Sample '80s Classic for "Turn Me On" ft. Vula
The iconic synth melody of "Don't Go" by Yazoo found its way into Oliver Heldens' latest single.
"Turn Me On" featuring Vula is by no means the first time Oliver Heldens has paid homage to a classic, but this one hits different than the others. The Dutch DJ/producer sampled "Don't Go" by Yazoo in his anthemic Riton collaboration, resulting in an infectious nightclub heater.
Make no mistake about it, though - "Turn Me On" stands on its own merit. By the time the iconic synth lead from the 1982 classic creeps its way into the arrangement, it's but one element of an entirely different concept. For her part, Vula delivers an anthemic vocal that gives a song the sort of appeal that extends beyond the dance floor.
After garnering worldwide renown as the poster boy of future house a few years into the EDM boom, Heldens came to favor more classic sounds. In 2019 alone, he's sampled artists like Carmen for "This Groove" and collaborated with Nile Rogers on "Summer Love."
"Recently, I've been really enjoying sampling songs from the '70s and '80s, so I loved reworking the iconic Yazoo synth sample and First Choice's 'Doctor Love' hook into this fresh 2019 Dance smash," said Heldens. "Working on this together with Riton and Vula has been really fun and constructive!"
Stream or download "Turn Me On" featuring Vula by Oliver Heldens and Riton across platforms here.
FOLLOW OLIVER HELDENS:
Facebook: facebook.com/oliverheldens
Twitter: twitter.com/oliverheldens
Instagram: instagram.com/oliverheldens
SoundCloud: soundcloud.com/oliverheldens
Follow Riton:
Facebook: facebook.com/ritontime
Twitter: twitter.com/ritontime
Instagram: instagram.com/ritontime
SoundCloud: soundcloud.com/ritontime