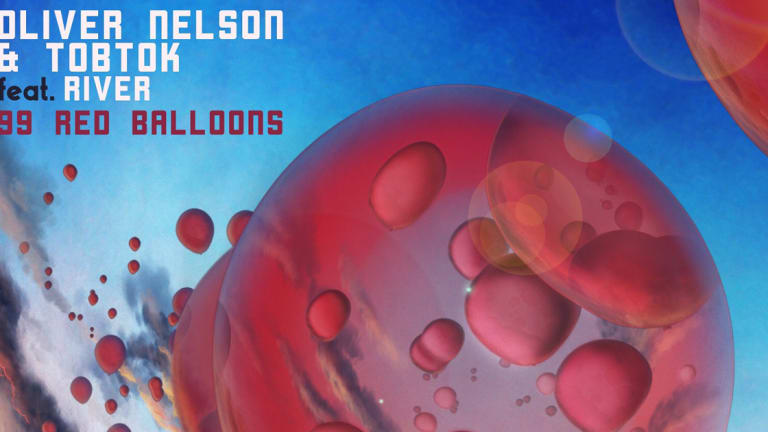 Oliver Nelson & Tobtok Release a Fun Tropical House Rework of Nena's "99 Red Balloons"
Just in time for it's 35th Anniversary, Oliver Nelson and Tobtok release their own tropical spin on Nena's pop classic "99 Red Balloons."
This year marks the 35th anniversary of Nena's 80's pop hit "99 Luftballons," or as most of us know it by, "99 Red Balloons" and to celebrate it, Swedish DJs Oliver Nelson and Tobtok came together to create a reimagined dance version that'll bring it back to today's modern dance floor. Along with their new release, they'll also be holding a special out of this world 3D performance on the world's largest audio spatialization system at Aures London under the Banksy Tunnel on January 31st.
When it came to recreating this popular dance party track Oliver Nelson and Tobtok wanted to stay as true to the original as possible.
"We decided to maintain the 80's vibe yet make it contemporary and use the iconic bassline as the lead-melody and it turned out a really cool mixture!"
They actually did do a fantastic job with doing justice to the original, while adding their own tropical house spin to it. Warm synths and an instrumental future house sounding melody really compliment the original arrangement of the track that it almost feels like you're floating on a cloud. And River, with her own take on the lyrics and bright vocals, also adds to the whole happy dream-like atmosphere their reimagined track creates.
Oliver Nelson and Tobtok's rework definitely brings us back to the 80's and it's only natural that after listening to it we feel nostalgic for the original. Plus it's the 35th anniversary after all, so here you go:
Follow Oliver Nelson:
Follow Tobtok: