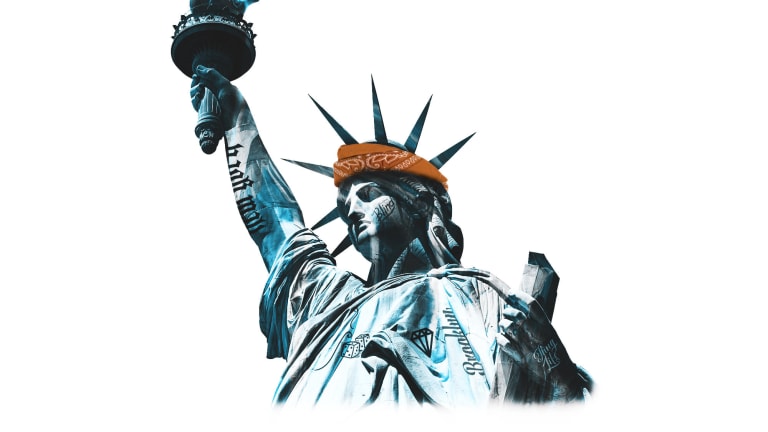 We're Juiced Up For Oliver Heldens Reboot of the Sidney Sampson Classic, 'Riverside' [Listen]
From 2009 to 2099
Whether you know the line "Riverside MotherF***er" from the Tupac movie Juice where it's originally sampled or from Sidney Sampson's 2009 song 'Riverside' we can agree on the fact that line is iconic.
Sampson's song came up right at the beginning of electronic music's steady rise to power. These tracks that came out during this time had a major influence on the producers who were beginning to develop a sound of their own. This includes a young Oliver Heldens. Throughout his blossoming career Heldens drew major inspiration from the track and now it's his time to put his new age house music spin on the classic. There's no better artist to reboot this jam for the new generation. 2099 here we come!
Heldens gives us a dark contemporary twist to the playful original. The moody kicks pound throughout while the tech house beat keeps us grooving. And of course, it wouldn't be 'Riverside' without Tupac. Round of applause for this heater, 'Riverside 2099'. Sidney must be proud.
Heldens has dates upcoming at Ushuaia and Pacha in Ibiza and at festivals including Ultra Europe, Untold, Barcelona Beach Festival and Balaton Sound. Oliver will also be hosting his own stage at Tomorrowland, Sunrise Festival, Black Sheep and SW4 over the next couple of months.
No need to wait until you get the chance to see him live, check out his latest here: