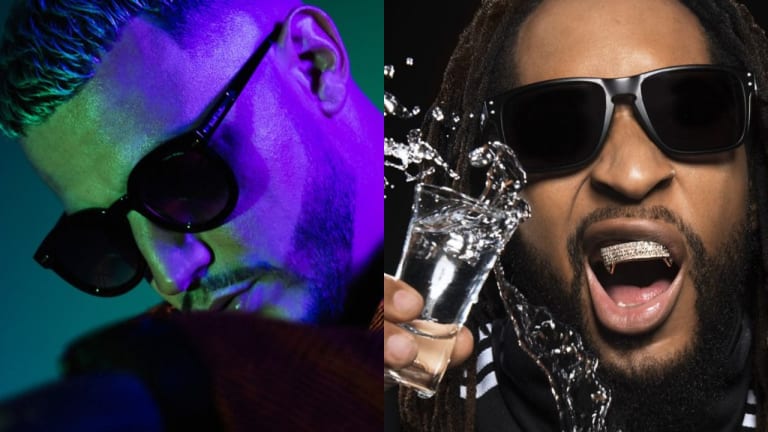 On This Day In Dance Music History: DJ Snake and Lil Jon Released "Turn Down for What"
The shots have been flowing ever since.
The date was December 18th, 2013, and dance music crossovers were becoming coming the way of the future. One producer who championed a prolific career off of this was the French artist DJ Snake. When he joined forces with legendary crunk rapper extraordinaire Lil Jon on the track "Turn Down for What," the two skyrocketed EDM to the Billboard Hot 100 Chart, a spot on which the genre had rarely been featured. Trap was in full force. 
"Turn Down for What" is everything a party song should be. It features call-to-action lyrics by Lil Jon (real name Jonathan Smith) shouting for everyone to "Fire up that loud, another round of shots" before breaking down into a wild trap drop that will get even the older generations to go absolutely insane. The music video, which has racked in over 900 million plays on YouTube, is the perfect imagery for the effect the track has on people. It brings out the true animal in us all. 
The longevity and mainstream notoriety of the track is still seen to this very day. "Turn Down For What" is the type of single that will continue to be blasted at clubs, corporate events and weddings for years to come. It was even featured in the Alvin and the Chipmunks movie. "Turn Down for What" became DJ Snake's (real name William Sami Étienne Grigahcine) first top ten rankings on Billboard's Hot 100 and Smith's ninth. It became the seventh best-selling song of 2014 in the U.S. with 3,449,000 copies sold for the year. This earned them both a 2014 MTV Video Music Award for Best Direction, a 2014 Billboard Music Award for Top Dance/Electronic Song, and a 2015 Grammy Award nomination for Best Music Video amongst numerous other nominations. 
Since the release of "Turn Down for What," Grigahcine has continued to have an illustrious career. He's worked alongside a slew of heavy hitters including Major Lazer, Dillon Francis, Justin Bieber, Selena Gomez, Cardi B, Ozuna, Offset, Gucci Mane, J Balvin, Tyga and more. He's currently dominating the scene as part of the Pardon My French team, a collective featuring fellow Frenchmen Tchami, Mercer, and Malaa. 
Smith, who still reigns supreme as the king of crunk music, continues to lend his iconic voice to EDM tracks to this day. You can catch him on the 2019 tracks "Bang" with NGHTMRE and SHAQ, and "OXY" with R-Wan and Big Ali. 
Stream "Turn Down for What" by DJ Snake and Lil Jon here. 
FOLLOW DJ SNAKE:
Facebook: facebook.com/djsnake.fr
Twitter: twitter.com/djsnake
Instagram: instagram.com/djsnake
SoundCloud: soundcloud.com/djsnake
FOLLOW LIL JON:
Facebook: facebook.com/LilJon
Twitter: twitter.com/LilJon
Instagram: instagram.com/liljon/
SoundCloud: soundcloud.com/lil_jon