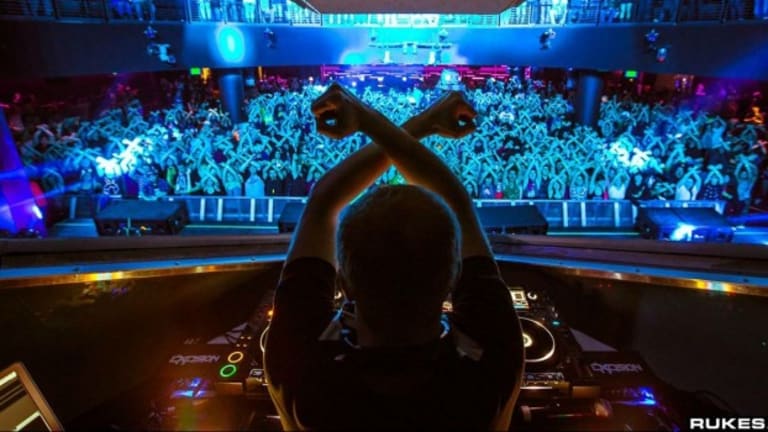 On This Day in Dance Music History: Excision Released Apex
On August 14th, 2018, Excision reaffirmed why he reigns supreme at the top of the bass music mountain
Excision (real name Jeff Abel) has long been known to be the king of bass music. He further cemented that title with the epic, 14-track collection Apex. The album has been breaking necks since its debut in 2018. For Abel, his fourth album release was the sonic celebration of a long journey to the top of the bass music mountain. After the success of his 2016 album Virus, he had a lot to live up to. He did not disappoint. 
The tracklist has a little something for everyone who is a fan of bass music. It features a variety of styles from face-melting dubstep and even a melodic breakdown from Illenium and Shallows. His longtime protege Dion Timmer had a number of guest appearances along the way. It's bold and in your face, and it yet again raised the bar for traditional bass music and dubstep. 
The message behind the album as told by Abel was deeper than may originally be perceived. It reflects the ups and downs of his own life. "Whether or not you are happy on your current path is irrelevant, we all have our own mountains to climb, but through hard work and positivity, we can overcome them," he's said. 
To top off the success of Apex, Abel brought together some of bass music's top artists to deliver the official remix package for the studio-length album. Featured on Apex: The Remixes were 12th Planet, Dion Timmer, Black Tiger Sex Machine, Subtronics, SLANDER, Downlink, and more. The crown was passed down to deliver on an already impressive tracklist.
With over ten years of touring under his belt, running the music festivals Bass Canyon and Lost Lands, and delivering chart-topping hits, Apex was the perfect demonstration of all Abel has delivered to the industry. 
FOLLOW EXCISION:
Facebook: facebook.com/Excision/
Instagram: instagram.com/excisionofficial/
Twitter: twitter.com/Excision
SoundCloud: soundcloud.com/excision