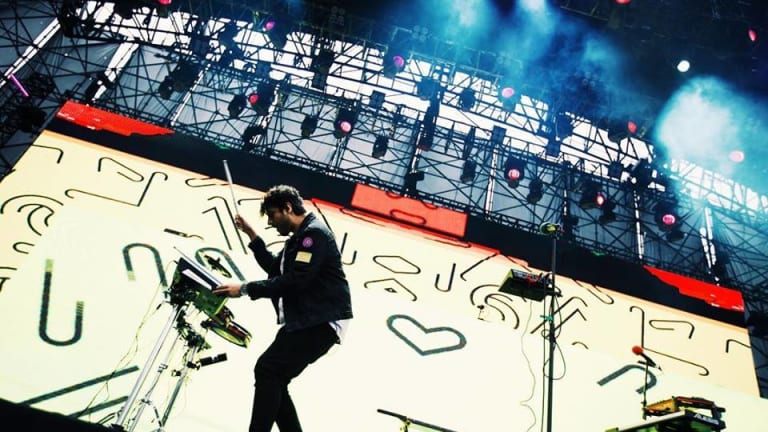 OOKAY's New Mix Has Us Longing for EDC [PREMIERE]
This brand new hour-long mix is awesome!
If you're familiar with DJ, producer, and vocalist Abe Laguna, more commonly known as OOKAY, you know that he is set to perform at Electric Daisy Carnival Las Vegas in just a few days time.  On Saturday, he will be performing one of his signature live sets followed by a set with The Binches on Sunday.
OOKAY has been pushing boundaries and making innovative strides in the electronic music world by creating totally unique sounding tracks.  His debut album Wow! Cool Album! has already received over 2.7 billion streams on Spotify since it's release on May 3rd.  This proves that not only is he quickly climbing the ranks, but he is gaining a huge fanbase that follows him to festivals and shows around the globe.
His music can be described as the perfect combination of pop, house, and trap, but it's constantly evolving.  More recently, OOKAY has become known for his high-energy live sets featuring the use of live percussion, drum-pads, keyboards, a keytar, and of course his live vocals that accompany almost every one of his tracks.
This year, he's already performed at various music festivals around the country including Ultra Music Festival and Shaky Beats in addition to various other smaller shows.  If you haven't been lucky enough to experience one of his live sets in person, EDM.com is giving you the chance to be one of the first people to hear his exclusive new EDC Mix.
This mix is an hour long and features tracks off of his new album, some of his older hits, and of course remixes of festival favorites by other artists.  After a few minute-long intro, his song "Cool" transitions into Wuki's "Tricky".  Other ID's in the mix include his remix of "Fireflies", "Lighthouse" with Fox Stevenson, and "Way In Over My Head".
This mix is hard-hitting and a perfect match for large-scale production, so we can't wait to see what he's got in the works for EDC this year.  Until then, it's totally fine (and encouraged) to play this mix during your last minute EDC workouts and on your road trip to the desert.
For a full list of OOKAY's shows this summer, visit his official website and keep up with him on Facebook, Twitter, and Instagram.