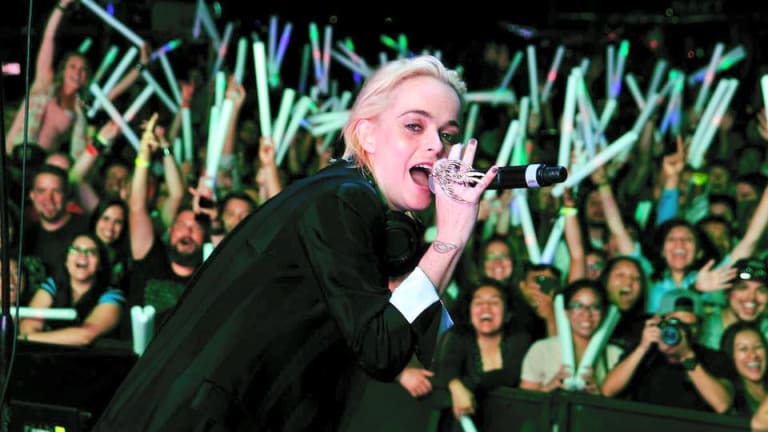 Orange Is the New Black Star Taryn Manning Releases New Single and Remix EP
The multi-talented Orange Is the New Black star released a new single alongside remixes from Lodato, Metrush, and ANT LaROCK.
Few people realize Orange Is The New Black's Taryn Manning has been releasing music on and off since 2003. For the first time in almost two years, the multi-talented actress/vocalist put out a new track.
The latest from Manning comes in the form of a new, electro-pop single, "The Light" alongside a trio of remixes from Lodato, Metrush, and ANT LaROCK. 
Powerful vocals combined with downtempo production help her achieve the raw, personal sound for which she set out. When speaking with Billboard, Manning revealed the personal struggles that inspired her to create "The Light": 
"I wrote the Light during a tough time in my life when I felt I had nowhere to turn. In life, periods of darkness will always be inevitable, but we are always given a choice – either stay in the light or surrender to the darkness. As the title suggests, I choose the light." 
Alongside her role in Netflix's massive original series, Manning was once a member of an electro-pop duo, Boomkat, with her sister. They released a pair of albums, reached number one on the Hot Dance Music/Club Play charts, and was signed by American Idol's Randy Jackson. Since then, she starred in several TV shows and released solo work sporadically.
"The Light" by Taryn Manning is out now. You can download and stream it here.
H/T: Billboard
FOLLOW TARYN MANNING:
Facebook: facebook.com/theTarynManning/
Instagram: instagram.com/tarynmanning/
Twitter: twitter.com/tarynmanning