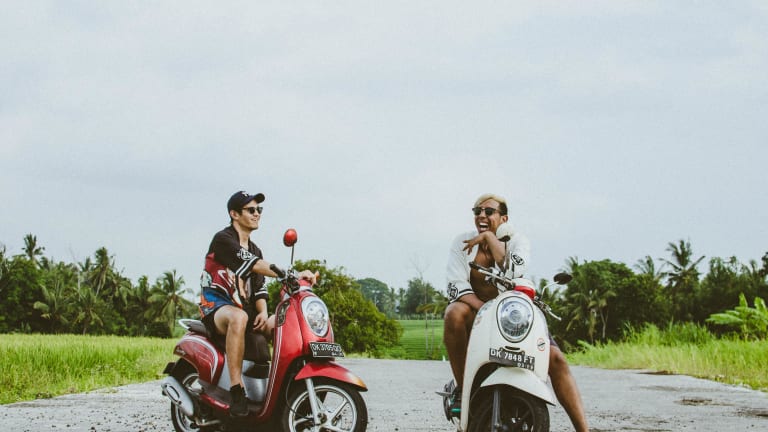 Oriental Cravings Release Heavy-Hitting Trap Hit "Spitfire" ft. REAMS
As their first track featuring a rap-style vocal, this duo mix lyrical flow and heavy-hitting bass.
Quincy Patti and Yujin Choong, better known as Oriental Cravings, have spent many years crafting a sound influenced by their culture. Hailing from Indonesia and Malaysia, respectively, these two joined forces to create a sound that defies boundaries, mixing Asian influence with heavy hitting trap beats and melodies of all different sorts.  
Their newest track, "Spitfire," proves no different as vocalist REAMS joins forces with this dynamic duo to add a new flair to their song.  As their first track working with a rap style vocalist, REAMS bring a new energy to the song resulting in a modern rap-punk vibe mixed with hard bass music.
"The name is derived from the energy from both the bass hitting elements and also the flow of REAMS' verse flying through the song essentially like flying Spitfire - the British single-seat fighter aircraft used by the Royal Air Force," said the duo in a joint statement.
Oriental Cravings have conjured a storm in the Australian EDM scene since their breakthrough track in 2017 titled "Nomad." It wasn't until their flip of RL Grime's "Stay For It," however, that they gained the support and attention of artists around the world including Alison Wonderland, Benzi, and RL Grime himself.
Be sure to stream "Spitfire" below and keep up with all of the news from Oriental Cravings and REAMS.
FOLLOW ORIENTAL CRAVINGS:
Facebook: facebook.com/orientalcravingsmusic
Twitter: twitter.com/ORIENTALCRAVING
Instagram: instagram.com/orientalcravings
SoundCloud: soundcloud.com/oriental-cravings
FOLLOW REAMS:
Facebook: facebook.com/REAMSONE
Instagram: instagram.com/reamsyy
SoundCloud: soundcloud.com/thereams