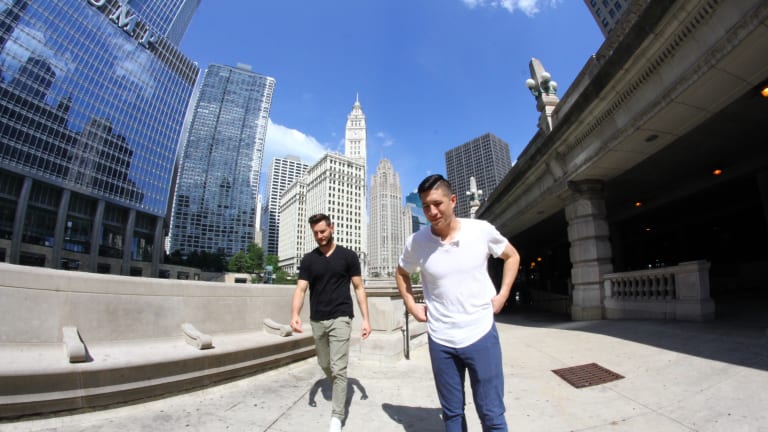 Over Easy Designs Euphoric Club Mix
Over Easy and Lydia Kelly's "Be Somebody" (feat. YØN) receives a club mix that is musically appealing.
Originally formed in 2016 while attending Michigan State University, James Sullivan and Max Press make up the electronic and dance-pop production duo of 'Over Easy.' Pulling from many different musical influences, Over Easy combines sound from many sub-genres of electronic and pop music into their own unique style and sound. In October of 2017, Over Easy released their first of two collaborations with Rachel Shape, 'Over You,' followed by the second track, 'Games,' the last release of 2017. Their latest collaboration with Lydia Kelly and YØN, 'Be Somebody,' is the first single of 2018 and the latest crossover electro-pop track. The club mix is a lot faster pace than the original and is a taste of something different than their original sound. 
"We're extremely excited to share with you our single, 'Be Somebody,' featuring our close friends YØN on the guitar and Lydia Kelly singing vocals. This one is special to us and we wanted to tell a story that we're all feeling!"
The beginning of the song starts out with deep, meaningful lyrics and the more intense the lyrics get, the more the beat builds up in the background. This dance-pop track will have people off their feet and dancing until the break of dawn.
Take a listen for yourself and let the music drown out all of the worries. 
Connect with Over Easy:
Facebook | Instagram | Soundcloud | Spotify