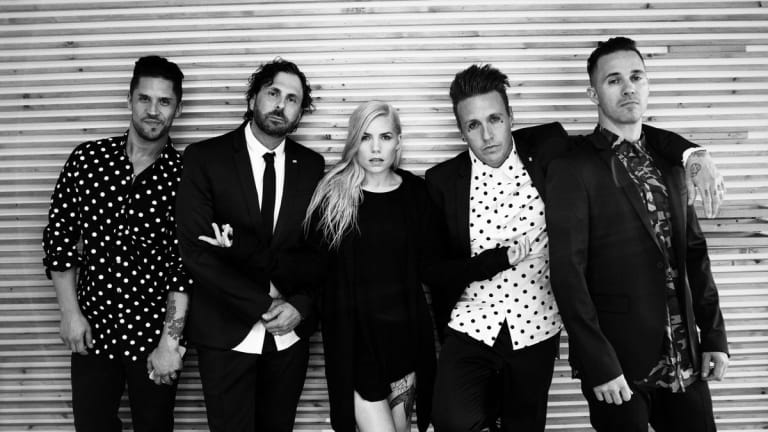 Papa Roach and Skylar Grey Collab 'Periscope' Receives a Remix Treatment From EMRSV
This is the only electronic rock collab you need today.
Earlier this year, rock and roll legends Papa Roach teamed up with singer Skylar Grey for their single "Periscope," on their new record Crooked Teeth. To finish the year in style, the band released the remix of the song done by Southern California-based duo EMRSV.

The remix is no surprise, having in mind Papa Roach's history with electronic music, and incorporating electronic, especially dubstep elements into their sound; something that can best be heard on two previous efforts - 2015's F.E.A.R. and 2012's The Connection. Skylar Grey is also no stranger to electronic music, working with acts like David Guetta and Kaskade in the past.
In a press release, about the remix, EMRSV said:

When we first heard 'Persicope,' we were blown away by the song. We could just feel the raw emotion Skylar, and Jacoby's voices brought to the track. We were super excited to get the opportunity to add our touch to it and work with artists we've grown up listening to. We wanted to incorporate some powerful chords and uplifting strings to really accentuate the emotion in the song and bring to life its dance music potential. Getting to work on this remix was a dream come true!"
EMRSV is a duo consisting of Evan Arch and Wyatt Hemerson, two young producers and DJs from Orange County, California. Known for their remixes for artists like Gryffin & Illenium, Madden, Bryce Fox and more, the duo is rising fast while their debut EP is expected somewhere in 2018.