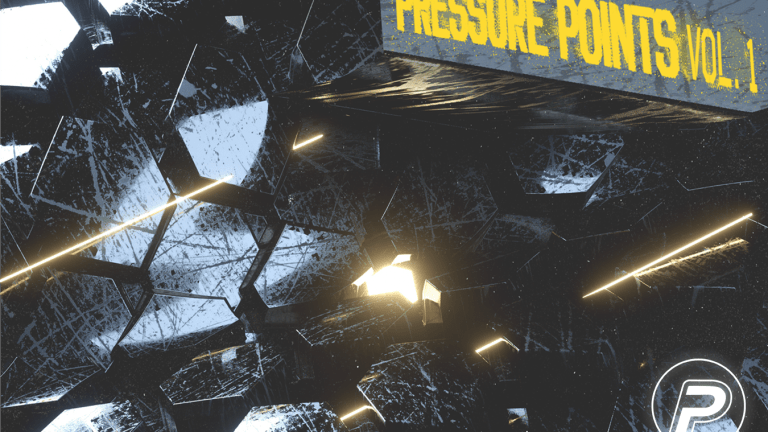 Parametric Records Push Bass Music to New Heights in 11-Track Compilation Album
The fresh indie label curated a collection of 11 electrifying tracks for their debut compilation, Parametric Presents: Pressure Points Vol. 1.
Visionary record label Parametric Records have curated 11 boundary-pushing bass tunes for their first-ever compilation album, Parametric Presents: Pressure Points Vol. 1.
Throughout 2020, Parametric Records have proven to be a powerful platform for EDM's rising stars. The fresh indie imprint, backed by the greater Atlantic Records, has taken electronic music to unseen heights with innovative, groundbreaking tracks. Today, the label has established its newfound influence with Parametric Presents: Pressure Points Vol. 1. 
In an impressive array of 11 high-impact tracks, the album gives an in-depth look inside contemporary bass music's latest and greatest sounds. Kicking off with Las Vegas-based producer Lemay's "Left Hand Poison," the compilation not only highlights the new age of bass-driven EDM, but foretells the future state of the scene. Parametric Records have proven they're a home and burgeoning outlet for growing artists while demonstrating a deep and genuine understanding of electronic music culture in this eclectic, masterfully curated compilation.
Sound from artists like ANGELZ, high-caliber trap minimalists Duke & Jones, as well as live-bassist-turned-experimental producer Hairitage are featured across the 11-track collection. With a mission statement of "moving speakers and crowds," it's safe to say Parametric Records have certainly kept their promise with this groundbreaking collection of excellent records. 
Stream or download Parametric Presents: Pressure Points Vol. 1 today.
FOLLOW PARAMETRIC RECORDS:
Facebook: facebook.com/ParametricRecs
Twitter: twitter.com/parametricrecs
Instagram: instagram.com/parametricrecs
SoundCloud: soundcloud.com/parametricrecs