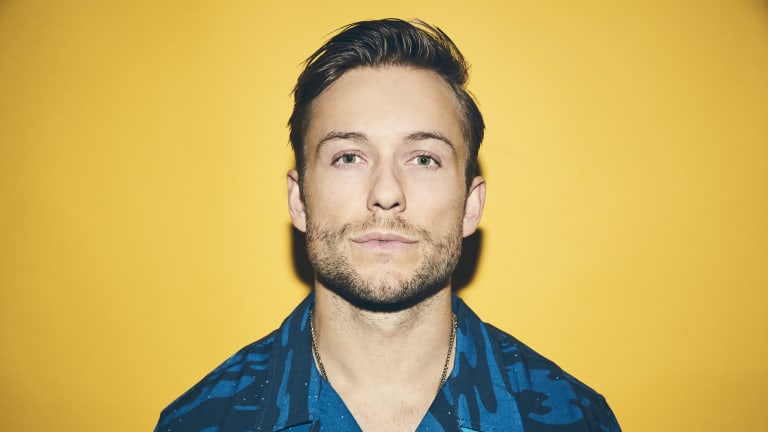 Party Favor and EZI Release Acoustic Rendition of "Be OK"
This is only the first of many Layers reworks.
Party Favor (real name Dylan Ragland) and EZI (real name Esther Zynn) have released a beautiful acoustic cover of their collaboration "Be OK," out via Ragland's label, Area 25. 
A softer, prettier twist on their popular collaboration, Ragland and Zynn have mastered the art of getting fans into their feelings. An enchanting guitar riff leads into Zynn's sultry vocals, with the lyrics pouring out her heart about a town that's caused her to feel disconnected and numb. Truthfully, this is a sentiment to which most can relate. Fans of Ragland's debut album Layers should use this as a means to get by until its remix package drops in August, which will include a rework of "Wait a Minute" drawn up by TroyBoi. 
Ragland has been a force in the music industry since his hit "Bap U" hit frequencies around the world in 2014. Since, the multi-faceted DJ/producer has collaborated with notable artists such as A$AP Ferg, Gucci Mane, Rich The Kid, Dillon Francis and Diplo. His debut album Layers was received well by fans and critics alike. With his sound and career ever evolving, expect to see him continue to succeed through the rest of 2019.
FOLLOW PARTY FAVOR:
Website: partyfavormusic.com
Facebook: facebook.com/PartyFavorMusic
Instagram: instagram.com/partyfavor
Twitter: twitter.com/partyfavormusic
Soundcloud: soundcloud.com/partyfavormusic