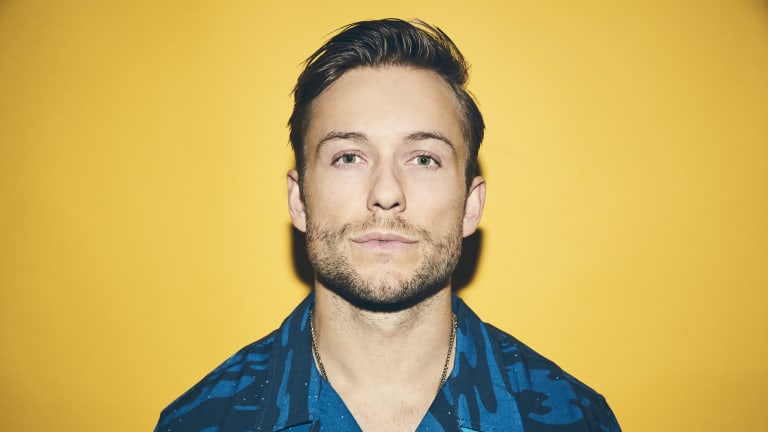 Party Favor and graves Link up for "Reach For Me"
Party Favor's sound keeps on maturing.
Party Favor (real name Dylan Ragland) and graves (real name Christian Mochizuki) have joined forces to unleash a massive new tune entitled "Reach For Me" via Party Favor's Area 25 label. 
"Reach For Me" is yet another trap heater the pair have crafted for fans to enjoy. The track kicks off with epic, cinematic synths later joined by a haunting vocal sample. The drop is heavily influenced by Ragland's signature, bass-centric sound. If this track is any indication of what's to come off Ragland's forthcoming album, Layers, fans should surely be readying themselves for its April release.
Ragland has shown immense growth since he initially dropped "Bap U" on Mad Decent in 2014. Since his debut on Diplo's label, the multifaceted producer has had no trouble making hits. His tunes like "Scrape" featuring Gucci Mane and "Caskets" featuring Njomza have helped him garner over 135 million plays on Spotify and Soundcloud.
Mochizuki has had a nonstop stream of success as of late. Earlier this month he debuted his collaboration with RL Grime titled "Arcus." He's also dropped a number of well-received tracks since his debut EP Hilo was released last year, that included "Easy," "I'm Fine," and "Glass Hearts" with Hex Cougar. 
Ragland will be kicking off his album tour this April starting in Portland, OR. Find tickets here. Mochizuki, on the other hand, is currently on his Far From Here Tour. Find dates and tickets here. 
Follow Party Favor:
Facebook: facebook.com/PartyFavorMusic
Instagram: instagram.com/partyfavor
Twitter: twitter.com/partyfavormusic
Soundcloud: soundcloud.com/partyfavormusic
Follow graves:
Facebook: facebook.com/wearegraves
Instagram: instagram.com/wearegraves
Twitter: twitter.com/wearegraves
Soundcloud: soundcloud.com/wearegraves