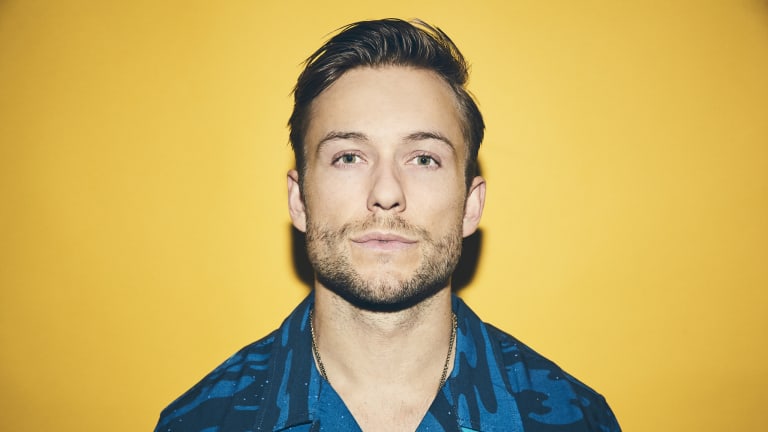 Party Favor Delivers Remix Package for Debut Album, Layers
Party Favor had some serious assists on this one.
Party Favor (real name Dylan Ragland) has enlisted some of the most notable names in dance music to remix his debut album, Layers.
Including both the previously released remixes whipped up by BIJOU, YehMe2, and TroyBoi, Ragland has also called upon well-versed up-and-comers Duke & Jones, Dabow, master remixer Wuki, house favor J. Worra, and midtempo talent Blanke. Each remix gives listeners a taste of an alternate side of each tune, truly adding to Ragland's overarching theme of layers. Fans of Ragland will undoubtedly appreciate the diversity and depth of this remix package. 
Ragland has been an unstoppable force in the dance music scene since unleashing his unforgettable single "Bap U" on Mad Decent in 2014. Since then, Ragland has spread the Party Favor brand across multiple genres, dipping his toes into the mainstream from time to time and garnering a loyal fanbase that shows unwavering support. His debut album Layers featured a number of star-studded collaborations including work with graves, A$AP Ferg and Juicy J, Lil Baby and Rich The Kid, and Good Times Ahead. With plenty of gas left in the tank, we're excited to see where Ragland's prolific career goes next. 
FOLLOW PARTY FAVOR:
Website: partyfavormusic.com
Facebook: facebook.com/PartyFavorMusic
Instagram: instagram.com/partyfavor
Twitter: twitter.com/partyfavormusic
Soundcloud: soundcloud.com/partyfavormusic