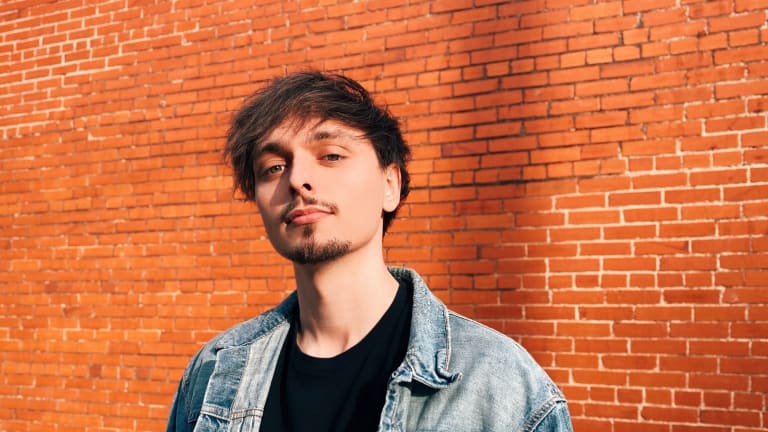 PatrickReza Pays Homage to Hopeless Romantics in New Single, "November"
"I wrote 'November' for the hopeless lovers looking for their special someone."
Still on a high from the success of his October EP, Strung Out, indie-trap producer PatrickReza debuts another single, "November," this time coming by way of CloudKid. 
"November" proves to be a clear indicator of PatrickReza's endless supply of creative inspiration. The track, outfitted with an intricate mix of piano, guitar riffs, and deep bass, is a celebration of the visceral gut feeling one has upon meeting their significant other. Opening with echoing piano and vocals reminiscent of Arctic Monkeys or The Growlers, "November" effortlessly immerses listeners in the day that PatrickReza met his girlfriend.
"It was a cold rainy day," he explained, recalling the gloomy November weather. "That quickly changed and filled with warmth when I met her. I wrote 'November' for the hopeless lovers looking for their special someone and that moment when they find them."
PatrickReza navigates listeners through the mix of emotions experienced in love and lust, starting with the somber intro and leading to a point halfway through the cut where listeners "meet" her. Like a heartbeat, the kick drum intensifies, building and building until suddenly, the beat drops to reveal a more vivid melody and driving bass line - a completely tonal change from the opening. "November" is a trophy to PatrickReza's impeccable songwriting abilities, as his sonic depiction of the radiance and vibrancy meeting his girlfriend added to that stormy November day becomes clearer than ever halfway through the track.
"The human-to-human connection is the strongest bond in our world and I wanted to focus on the sensory feelings in that experience," he continued. "I think the song will resonate with many that have felt the same unique connection with someone they love, will love in the future, or have loved in the past."
The vulnerability and emotion-forward approach to writing is something PatrickReza has resonated with his entire career as an artist. Aside from creating music that others can empathize with and relate to, he has continuously used his artistic vision as a promise to "give listeners a personal look into my own experiences through the good and bad times, love and heartbreak, and relationship success and struggles."
This unapologetic and egoless attitude has proven successful for the Los Angeles-based artist, with his music reaching over 130k monthly listeners on Spotify. Self-described as "indie-trap," his stripped-down, indie-tinged electronic style has even hit the mainstream music scene. His remix of Billie Eilish's "bad guy" has accumulated over 3 million streams and was even reposted by the 17-year-old icon across her social media. 
With an openness that appears to resonate with fans globally, a signature sound that blends the best aspects across multiple genres, and a genuine attitude, PatrickReza seems to possess the perfect cocktail of qualities needed to be the next "it" producer in the scene. Fans can expect to see more from him coming in 2020 as he continues showcasing his emotion-drenched tunes. 
"November" is available across all streaming platforms. Listen to it here.
FOLLOW PATRICKREZA:
Facebook: facebook.com/patrickreza
Twitter: twitter.com/patrickreza
Instagram: instagram.com/patrickreza
SoundCloud: soundcloud.com/patrickreza
FOLLOW CLOUDKID:
Facebook: facebook.com/cldkid
Twitter: twitter.com/cloudkidmusic
Instagram: instagram.com/cloudkid
SoundCloud: soundcloud.com/cloudkid