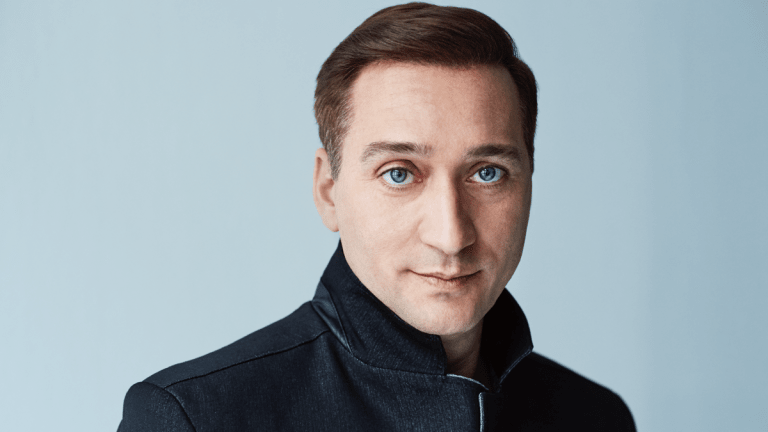 Paul van Dyk's New Album "Music Rescues Me" Speaks Volumes [Interview]
The 14-track LP embodies why music is a personal savior to many.
Recently, the legendary trance DJ Paul van Dyk released his ninth studio album, Music Rescues Me. Not only does it reflect his new world view following a near-fatal accident, but it also shows one of the many reasons why music is so powerful and why we might even listen to it in the first place. 
The 14-track album goes beyond the theme of music as it takes you on a beautifully laid-out trance journey that may just be what you need to get you through some tough times. On the album, van Dyk told EDM.com that the tracklist was somewhat easy to decide on because he wanted it to be like a DJ set. He went on to say, "It's about a flow that 'takes you away' for awhile while you're listening and puts your mind at ease, or simply 'rescues you.'"
Delving into Music Rescues Me and its flow, it's clear that both van Dyk and the artists with whom he collaborated were very passionate and worked hard to make each and every song enough to "rescue" the listener on their own. Take, for example, the very first track, "Amanecer" (which translates to "dawn" in Spanish). It automatically whisks you away from reality with its chilling and magical ambient introduction. 
Next comes the track that came out previous to the album release, "Voyager." Working with his good friend, Alex M.O.R.P.H., van Dyk said that they share a "mutual understanding" of what each other likes, so they had a general sense of what a collaboration between them would sound like.
"Voyager," with its mesmerizing melodies and racing bass lines, takes you on a journey all its own. And the idea behind the song actually mirrors that voyage. van Dyk told us that both of them met in different places all of the time on tour, hence the spark to give this song a sense of adventure. 
It may be obvious, but perhaps the best representation of the album's message is the titular song, "Music Rescues Me." Right from the get-go the track enthralls you with its sparkling melodies and then later with its warm synths. To top it all off, Plumb's blissful vocals blend in perfectly with the song's uplifting and optimistic motif. With all of the elements, the hope-evoking track accomplishes what van Dyk hopes his fans will take away from this album: "a good time and a smile."
Music Rescues Me seems to have a straightforward meaning and message, however it actually goes way beyond that. To get a better sense of why this album is so powerful and emotional to both the trance legend himself and his listeners, van Dyk clarifies that the "me" is all of us and that "rescue" isn't quite "save," but more "liberate" or "free." He said, "My greatest aspiration for this release is that people, either now or in years to come listening to Music Rescues Me, will find that one of its tracks elevates, alleviates, opens them up, or takes them out of themselves."
Van Dyk went on to say: 
"Though it might have been its seed, this new album is not about music bringing one person back from the brink. Its theme reaches beyond that. This is about music's ability to open us up, to stimulate mental imagery, to unlock or bring back memories. It's about its often hard-to-fathom capacity to support us, to get us through our tougher or more challenging times, as well as soundtracking the good ones, and making them even better. This, to me, goes beyond the mere 'inspirational.' This is something else. That music can 'unlock' us, allow us to access emotions and places our mind might not otherwise go to is nothing less than extraordinary. It's both force and a gift. I feel that's a big part of what keeps it so magical for me - indeed for all of us. So this album is a celebration of this most mysterious, impalpable and wonderful aspects of music's nature."
Whether it's electronic dance music, pop, rap or rock, any avid music listener can agree that music has saved us in some way or the other. That's one of the reasons why we keep searching for new songs and discovering olds ones, making music a meaningful part of our lives.
If there's anything else to take away from Music Rescues Me, it's that even after almost a thirty year and continuing career, van Dyk is still passionate enough about trance and music in general to create and share it in a way that retains the very essence of why we all are enamored by it. 
"I believe everyone has had moments when music simply changed the way your day's going and in the bigger picture, music has the ability to influence your life generally," van Dyk said. "To me, music is an essential and central part of my life and therefore has essentially "rescued me" from the small moments when I'm smiling to the larger scale."
Continuing from that thought, van Dyk pinpointed when music rescued him. He said, "Probably when I discovered music for myself, when I was about 10 years old. I used to always listen to the radio while doing homework and one time there was suddenly this very different sound. That's when I realized there is much more to music than the blur of sounds that I was used to, that's when I realized I wanted to become a musician."
Listen to Music Rescues Me here and discover for yourself the saving power of music. 
Follow Paul van Dyk:
Website: paulvandyk.com
Facebook: facebook.com/PVD
Twitter: twitter.com/PAULVANDYK
Instagram: @paulvandyk
Soundcloud: soundcloud.com/paulvandykofficial