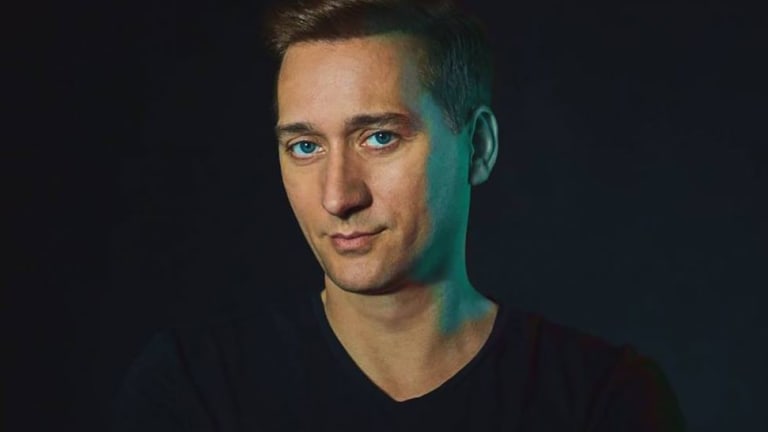 Paul Van Dyk and Saad Ayub Release Trance Record "Future Memories"
Paul van Dyk linked up with a young Toronto trance producer on his latest album.
Following the release of "Trust You, Trust Me," up-and-coming Toronto trance producer Saad Ayub has partnered up with trance legend Paul van Dyk's VANDIT Records once more - this time in the form of a collaboration with the trance legend himself. Together, van Dyk and Ayub created "Future Memories" which will appear on van Dyk's ninth artist album, Music Rescues Me. "Future Memories" is a dynamic record that embodies all of the stunning qualities of trance music. 
"Future Memories" is a hypnotic, high-energy track. The rolling kick drums and surging synth stabs create an atmospheric energy that soothes the soul. van Dyk and Ayub transition us with a white noise riser that bellows in to ease the pattern. They then slowly build us back up to deliver the final notes of the track. Trance fans will rejoice in hearing the iconic sounds of van Dyk layered with the young producer's undeniable flair
Speaking on the track, Ayub had this to say: 
"While the outfits have changed, colours evolved and there are decidedly more lasers, dance music connects people today the same way it always has. We make new memories, while reminiscing about the past. That's what "Future Memories" is all about!"
German music producer Paul van Dyk is one of the world's most renowned names in trance music. He's played an integral role in developing the genre throughout the decades. Music Rescues Me is his next project to debut to the world. The 15-track album features artists Lostly, Alan Wyse, Sue McLaren, Alex M.O.R.P.H., Jack Cottle, Chris Bekker, Plumb, Steve Dekay, Rafael Osmo, Delta One, Jordan Suckley, Project 8, and the aforementioned Saad Ayub. 
On the topic of Music Rescues Me, van Dyk said in a statement:
"This new album is not about music bringing one person back from the brink. Its theme reaches beyond that. This is about music's ability to open us up, to stimulate mental imagery, to unlock or bring back memories. It's about its often hard-to-fathom capacity to support us, to get us through our tougher or more challenging times, as well as soundtracking the good ones, and making them even better." 
Ayub is the newcomer ready to take trance by storm. He was an influencer in the dance music scene in his home country of Bangladesh. Ayub worked with event organizers, promoters, and other DJs to build a dance music following where one had never existed. Known for his eight-hour shows, he has helped build the groundwork for what is now a thriving dance music scene in Bangladesh. His distinctive, pulsating progressive sound landed him headlining gigs and opened the door for him to be the resident DJ for Ministry of Sound UK's World Tours in Bangladesh. 
FOLLOW PAUL VAN DYK:
Facebook: https://www.facebook.com/PVD
Twitter: https://twitter.com/PAULVANDYK
Instagram: https://www.instagram.com/paulvandyk
Soundcloud: https://soundcloud.com/paulvandykofficial 
FOLLOW SAAD AYUB:
Facebook: https://www.facebook.com/saadayubofficial/
Twitter: https://twitter.com/SaadAyub
Instagram: https://www.instagram.com/saadayubofficial/?hl=en
Soundcloud: https://soundcloud.com/paulvandykofficial