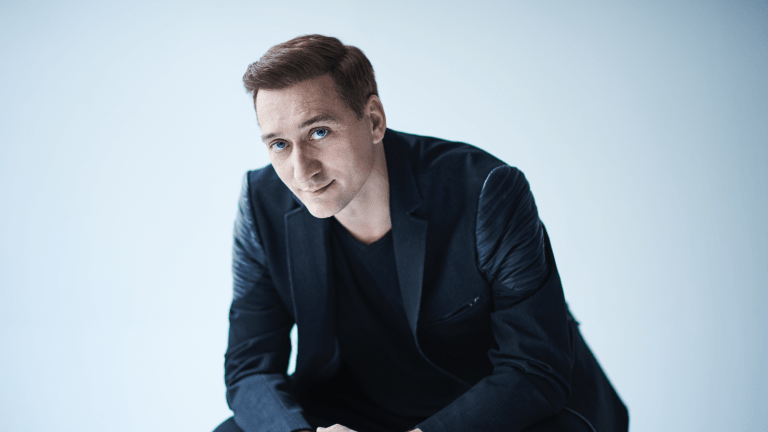 Paul van Dyk Debuts SHINE Ibiza  Anthem 2019 ft. Alex M.O.R.P.H.
Catch him at SHINE July 11th to September 19th.
The legendary German trance producer Paul van Dyk has summer on the mind with the release of "Shine Ibiza Anthem 2019". He enlisted the help of his good friend Alex M.O.R.P.H. for the track. The two previously worked together on "Voyager" off his new album Music Rescues Me. van Dyk is scheduled to play San Antonio club Eden every Thursday from July 11th to September 19th. 
van Dyk used the release of this anthem to capture what a summer at SHINE is like. It's vibrant, with an energy that keeps the floor moving. It has that steady progression pattern that has solidified van Dyk as a trance icon. This anthem is one that makes you feel as if you've been transported beachside with a drink in your hand and sunshine abundance. It's an optimistic track. 
Paul van Dyk has been dominating the trance community over his illustrious, thirty-year career.  He recently found success in his Music Rescues Me album that dropped late last year. It was a beautiful display of what freedom and power music brings into peoples lives. He's had a tough couple of years after his 2016 accident at A State of Trance 750. He finally closed out that chapter in his life after being rewarded a massive 12 million dollars in reparations from the event company.
Now that all that is over, the trance icon can focus on the fun that lies ahead in Ibiza. SHINE Ibiza has a stacked summer line up. If you are planning a trip out to the part mecca, you can purchase tickets to the party here.  
11th July (Opening Party)
Paul van Dyk (3 hour Closing set)
Aly & Fila (3 hour Opening set)

18th July
Paul van Dyk
Bryan Kearney
Menno De Jong
Alex Ryan
Saad Ayub
25th July
Paul van Dyk
John O'Callaghan
Will Atkinson
James Cottle
1st August
Paul van Dyk
Ben Nicky
Jordan Suckley
Paul Thomas
8th August
Paul van Dyk
Aly & Fila
Alex M.O.R.P.H.
Stephen Kirkwood
15th August
Paul van Dyk
Aly & Fila
Giuseppe Ottaviani
Jardin
22nd August
Paul van Dyk
Cosmic Gate
Alex M.O.R.P.H.
Chris Bekker
29th August
Paul van Dyk
Aly & Fila
b2b Paul Thomas (3 hour opening set)
Liam Wilson
5th September (In Association with Ibiza Trance Event)
Paul van Dyk
Aly & Fila
Jordan Suckley
ITE DJ's
12th September
Paul van Dyk
John 00 Fleming
Grum
Woody van Eyden
19th September (Closing Party)
Paul van Dyk (3 Hour Closing Set)
Aly & Fila (3 Hour Opening Set)
FOLLOW PAUL VAN DYK:
Website: paulvandyk.com
Facebook: facebook.com/PVD
Twitter: twitter.com/PAULVANDYK
Instagram: @paulvandyk
Soundcloud: soundcloud.com/paulvandykofficial