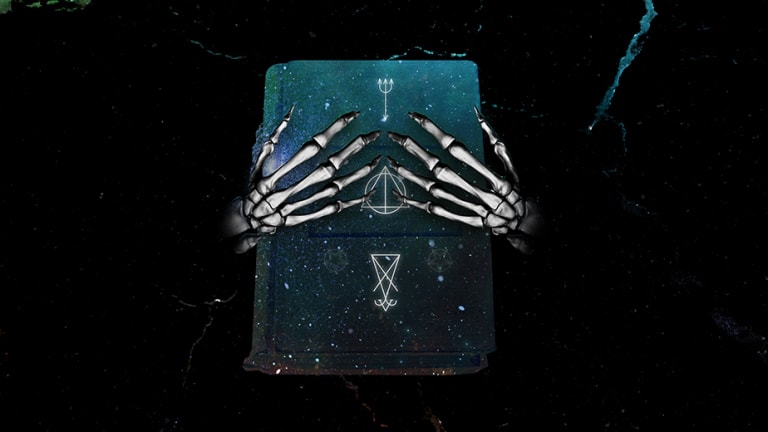 Dirt Monkey Releases Wonky Remix of PEEKABOO's and G-REX's "Babatunde" [Premiere]
Out on Liquid Stranger's Wakaan label, the six-track remix package for "Babadunde" packs some much-needed heat.
In the middle of his heavy touring schedule, Dirt Monkey (real name Patrick Megeath) just unleashed his highly anticipated remix of PEEKABOO and G-REX's "Babatunde." The track was released on Liquid Stranger's boundary-pushing Wakaan imprint alongside additional remixes by artists such as LUZCID, TYNAN, Eliminate and more. 
Fans have been craving Megeath's remix for some time now, and EDM.com is happy to premiere it. The end product exceeds all previous expectations, acting as the perfect explosive yet unexpected bass tune fit for the main stage as well as an underground, intimate show. 
Similar to then original, Dirt Monkey kicks off his rendition with haunting atmospheres and pitched-down vocals. Melodic elements are absent while drums slowly build up leading to the drop. Unconventional synths play back and forth before the beat fully explodes into a swaggy, loose monster that gets even weirder thanks to the hollow basses and synths that make up the second drop. 
G-REX and PEEKABOO are two of the most exciting bass music up-and-comers in 2018. PEEKABOO (real name Matthew Lucas) started releasing music in 2017, and in 2018 he was already hitting the road for his first string of headline shows. G-REX (aka Jake Sweeney), has been also slowly perfecting his dark, edgy sound. He released his debut RIFT EP on Wakaan in October 2018, followed by a collaboration with Ghastly, and will be joining Liquid Stranger​'s 37-date ​Infinity Tour​ January through March. 
Follow G-REX
Facebook: https://www.facebook.com/grexbeatz
Instagram: https://www.instagram.com/grexbeatz/
Twitter: https://twitter.com/grexbeatz
Soundcloud: https://soundcloud.com/g-rexmash
 Follow PEEKABOO
Facebook: https://www.facebook.com/peekaboobeats
Instagram: https://www.instagram.com/peekaboobeats/
Twitter: https://twitter.com/peekaboobeats
Soundcloud: https://soundcloud.com/peekaboobeats
Follow Dirt Monkey
Facebook: https://www.facebook.com/dirtmonkeymusic
Instagram: https://www.instagram.com/dirtmonkeymusic
Twitter: https://twitter.com/dirtmonkeymusic
Soundcloud: https://soundcloud.com/dirtmonkey