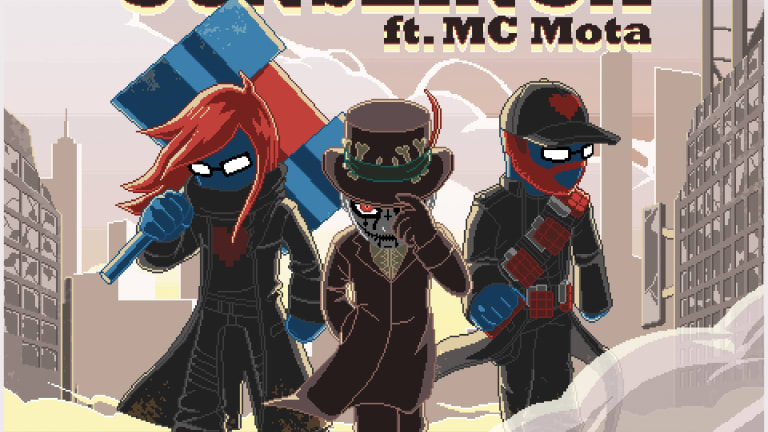 Pegboard Nerds and MC Mota Show Off Their "Gunslinga" Skills via Monstercat
Will you gunsling with Pegboard Nerds and MC Mota?
Pegboard Nerds had a sizzling 2018. They released their fiery Full Hearts EP with collaborations from artists like Knife Party and Dion Timmer. The Danish-Norweigian duo dive into 2019 with an equally gut-punching track with MC Mota titled "Gunslinga" on Monstercat. 
"Gunslinga" opens with a sped up reggae groove and vocals. The distorted vocals and offbeat synth stabs open the floodgates for that ground-shaking bass, shape-shifting metallic synth wobbles, and a grungy mid bass that has enough to dirty any dance floor. Pegboard Nerds and MC Mota take little time moving into the happy hardcore-styled drop with similar elements. The track may clock in just shy of three minutes, but "Gunslinga" certainly furthers Pegboard Nerds' cutting-edge sound while cocking their guns for the rest of the year.
You can purchase and stream "Gunslinga" by Pegboard Nerds and MC Mota by way of Monstercat here. 
Follow Pegboard Nerds:
SoundCloud: soundcloud.com/pegboardnerds
Facebook: facebook.com/PegboardNerds
Twitter: twitter.com/PegboardNerds
Instagram: instagram.com/pegboardnerds

Follow MC Mota:
SoundCloud: soundcloud.com/mcmota-official
Facebook: facebook.com/MCmota.heavy
Twitter: twitter.com/_MCmota
Instagram: instagram.com/mc_mota