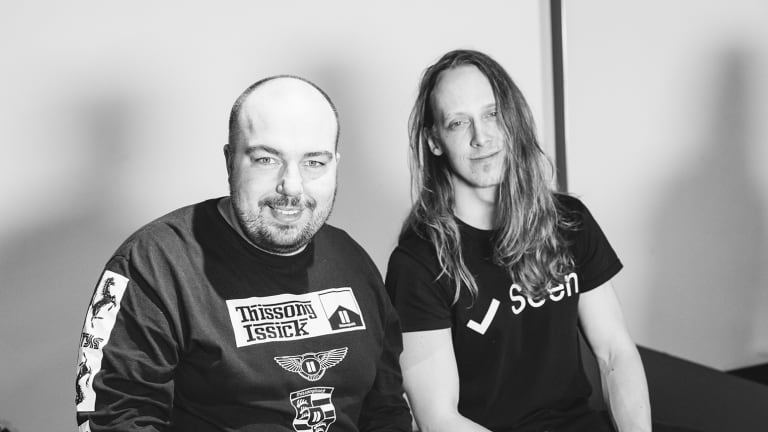 Pegboard Nerds Team up With Quiet Disorder for 'Move That Body' [LISTEN]
Get up and move your body to this crazy collaboration between Quiet Disorder and Pegboard Nerds.
The Pegboard Nerds and Quiet Disorder have us moving our body to their newest squelchy and hard-hitting banger "Move That Body."
The tune was released to celebrate three weeks of success from their Nerds by Nature tour. When #NerdNation gets a new Pegboard Nerds tune, it's like having a birthday.

Quiet Disorder and Pegboard Nerds is not a new collaboration, though. They went berserk with the nerds on the Nerds by Nature EP with "Go Berserk." We're really digging the sound that they bring to the table. The nerds have really solidified their sound in the past year.
The song starts off with immense energy and a hefty kick that twists and turns through old-school and new school production. It swiftly mutates into a build that seems as though it's never going to end. The nerds, however, never disappoint when it comes to dropping the bass. The body movements then move over to a trap drop the second time around. The third drop brings the first drop back into movement to go out with a bang.
4/12 - Sacramento, Ca - Social Nightclub
4/13 - San Francisco, Ca - Ruby Skye
4/14 - Los Angeles, CA - Avalon
4/15 - Spokane, WA - Bravo
4/19 - Tulsa, OK - IDL Ballroom
4/20 - Detroit, MI - Magic Stick
4/21 - Grand Rapids, MI - The Intersection
4/22 - Chicago, IL - Concord Music Hall
5/4 - Salt Lake City, UT - Sky
5/5 - Morrison, CO - Red Rocks Amphitheater
5/6 - Portland, OR - Roseland, Theater
5/10 - San Antonio, TX - Lush
5/11 - Houston, TX - Stereo Live
5/12 - Atlanta, GA - Opera
5/13 - Orlando, FL - Gilt Nightclub
5/17 - Washington, D.C. - Soundcheck
5/18 - Philadelphia, PA - The Foundry @ The Fillmore
5/19 - Toronto, ON - Maison Mercer
5/20 - Virginia Beach, VA - Peabody's