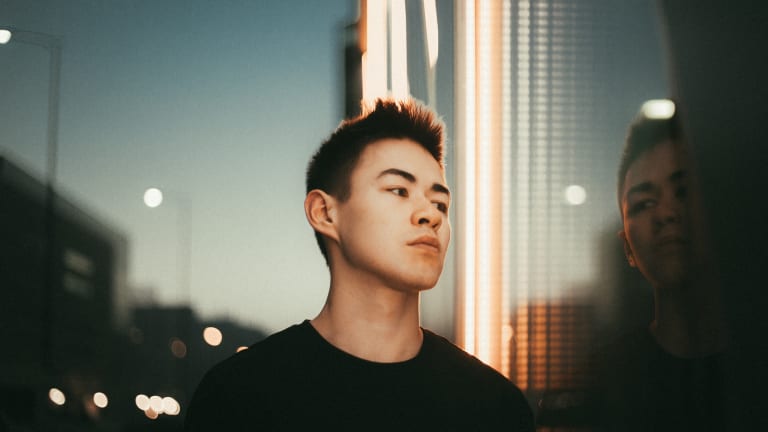 Pham is Making 'Movements' With New Forward Thinking EP, 'Ugly'
A collaboration with singer Austin Paul, this EP is a must listen.
After his meteoric rise in 2016, releasing his debut Movements EP and gathering tens of millions of plays throughout platforms, Pham is starting to become a household name in the underground producer scene, breaking out more and more into the spotlight.
The single that started it all was "Movements", released on The XXX, and is right now sitting at over 20 million plays on both Soundcloud and Spotify. Pham knew how to capitalise on the single's success, and proceeded with releases like "My Way" featuring rapper Malcolm Anthony, "Talk To Me" featuring Anuka and most recently "Alibi" with fellow producer Sober Rob and Madi on Zeds Dead Deadbeats imprint; tracks that showcased a unique sound and a production diversity that is really hard to emulate.
Now, after some months of silence regarding original content, the acclaimed producer is teaming up with singer Austin Paul on their self-released, 5-track EP, titled Ugly. Here's what Pham had to say about it:
Anyone who is familiar with his music will notice that this EP sounds and feels like Pham, but is a huge step forward as well. As always, he has a soulful vocal be the center of his productions; in these 5 tracks, however, he fuses Austin Paul's performances with more of a minimalistic and organic production, compared to his previous synth-dominated pieces; and it sounds absolutely refreshing.
This EP is not purely acoustic by any means, it has, however, that stripped down and laid back edge to it, with tracks like "All My Time", which is dominated by a distorted bass and a funky electric guitar, or the slow R&B jam "Tell Me". The title track "Ugly" is fascinating as well, as it starts building slowly until Austin Paul's sings: "I don't wanna have to be so beautiful; I prefer to be ugly", before his voice is monstrously pitched down and the track suddenly twists into the darkest moment of the EP.
Overall, this is a masterful project from Pham and truly shows his progression after all these years, finally coming out with a mature sound that still contains the elements that got us hooked on his music in the first place.
Follow Pham:
Facebook: https://www.facebook.com/whoispham/
Soundcloud: https://soundcloud.com/itspham
Twitter: https://twitter.com/whoispham
Instagram: https://www.instagram.com/whoispham/