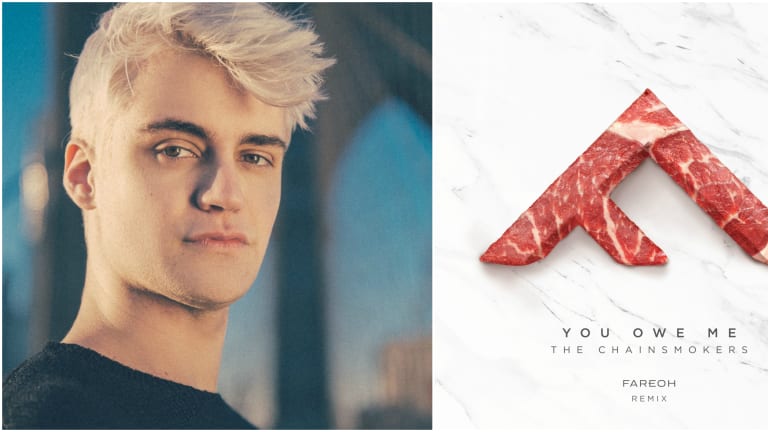 Fareoh Drops The Best Chainsmokers Remix Yet For "You Know Me"
Just when you thought you couldn't take another Chainsmokers remix.
The true tenacity and talent of Fareoh within the music industry has always been exemplified by the high quality of his productions. And so upon dropping a remix for The Chainsmokers, I'm once again blown away by this incredible piece of musical art.
Listen to it... The guitar rhythm accompanied by Drew's vocal is just splendid. A stark contrast from the original song; the rawness of this acoustic guitar simply helps to highlight the details within this magnificent production.
A perfect blend of electronic and acoustic instruments proceeds to accompany the vocal in the proceeding verses. Filled with subtle percussion, and a great bass rhythm, it provides pure listening pleasure for any Chainsmokers fan.
As we move to the chorus of this remix, the sound design of the chords are very reminiscent of the classic future bass style that was very popular during 2017. However, accompanied by the vocal and drum pattern, it feels like a totally new innovation within Electronic music. 
With over 15 million Spotify streams to his name already, I can certainly envision Fareoh becoming one of the future superstars within EDM. 
Sorry Alex & Andrew, but I think I prefer the Fareoh remix to your original song...